Finding the world's forgotten No Man's Lands
1 Discovery Sport, 3 team members, and 6,300 miles: the story of an extraordinary expedition to explore the world's 'No Man's Lands'.
What do Antarctica, urban no-go zones, and Chernobyl have in common?
They have all been referred to under the catchall term 'No Man's Land'. The expression was famously used during the First World War as a way of describing unclaimed dead zones between enemy trenches. But in the past hundred or so years its meaning has broadened. 
This got academics Dr. Alasdair Pinkerton and Dr. Noam Leshem – both professors of Geography – thinking about what No Man's Lands really are, how they come to be, and how they function. They formulated a plan for a No Man's Land expedition, seeking to tell the stories of restricted sites and closed-off zones in Africa and Europe. The expedition would culminate at Bir Tawil in Africa – an area of desert on the Egyptian-Sudanese border unclaimed by both governments; in other words, a unique modern day 'No Man's Land'. 
Pinkerton and Leshem applied for and secured the Thesiger-Oman fellowship from the Royal Geographical Society, a fund for research in arid environments. Land Rover were keen to be involved and pledged their support for the fellowship by providing a Discovery Sport for the team – which also included producer Elliot Graves – to travel in.
The team's fascinating story is a true journey of discovery. Below, the expedition team members recount the highlights and recall how the Discovery Sport was crucial to keeping their expedition going.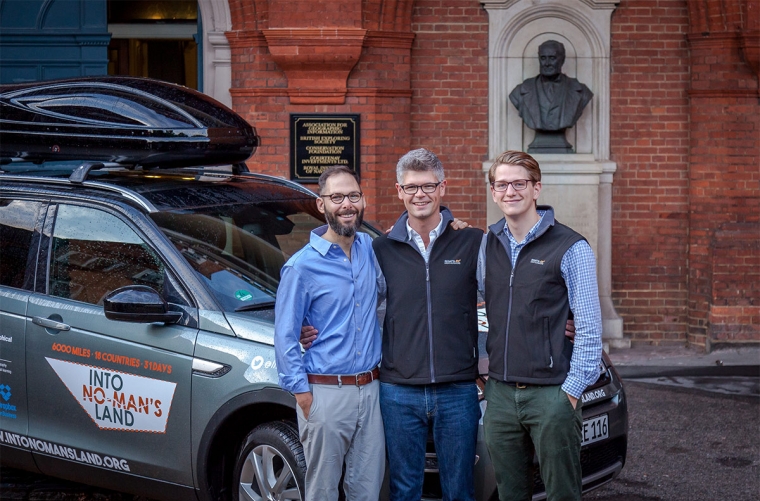 Nomansland Common, Hertfordshire was, rather fittingly, where our month-long, 6,300-mile expedition from England to Egypt began. 
Why Egypt? To visit Bir Tawil, a trapezoid-shaped piece of desert on the Egypt-Sudan border that is arguably the last unclaimed place on earth. We also planned to stop at other No Man's Lands on the way, in order to capture the sounds and sights and bring them to a wider audience. This significant undertaking would see us drive on- and off-road on unfamiliar territory for up to 8 hours per day in our Land Rover Discovery Sport. 
Along the way, we had some unforgettable moments, including a dash through the Balkan countryside to find a vineyard and a journey through the poisoned forests of north-eastern France.
Highway to the Red Zone
Having left the Royal Geographical Society in London, our first leg took us to Nomansland, Hertfordshire. Then from Harwich, we took a ferry to mainland Europe and made our way to an iconic First World War site in France. 
After being ravaged by the War, a sizeable area in the country's northeast – dubbed the Zone Rouge – was so inhospitable that villagers were permanently relocated, turning the once-productive farmland area into a literal No Man's Land. Instead of schools, houses and shops, the Zone Rouge is now made up of pristine forests, populated by Black Pine trees brought in from Germany. Still, once there, the area's road signs and other relics from the past help provide a sense of the empty villages' former geographies.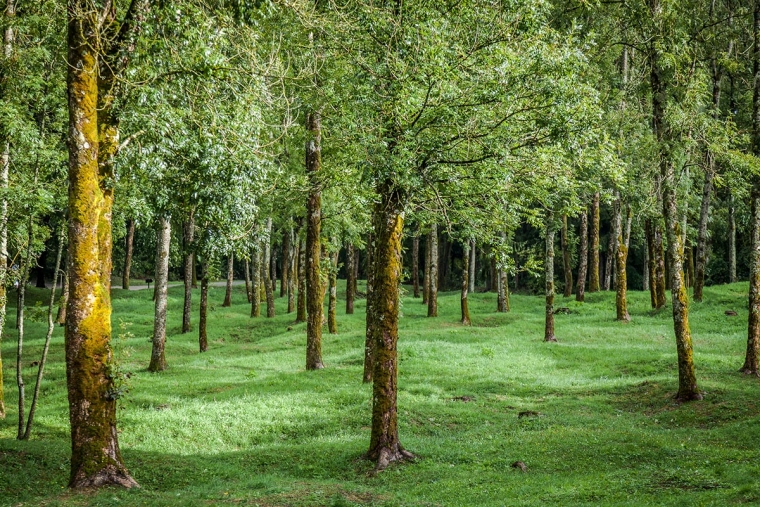 In seeking out these abandoned villages, the Discovery Sport's Hill Descent Control was extremely helpful for getting down the steep inclines we were confronted with. Another unexpected feature, which would go on to be a team favourite, was the automatic tailgate. Being able to open and close the boot whilst carrying large amounts of production equipment helped us load and unload much quicker than normal - a huge asset in the pouring rain of a northern French autumn. Both of these features helped us get into position to take some incredible photographs, including the set below, which capture the pairing of nature and war brought about by the "rewilding" of the Zone Rouge.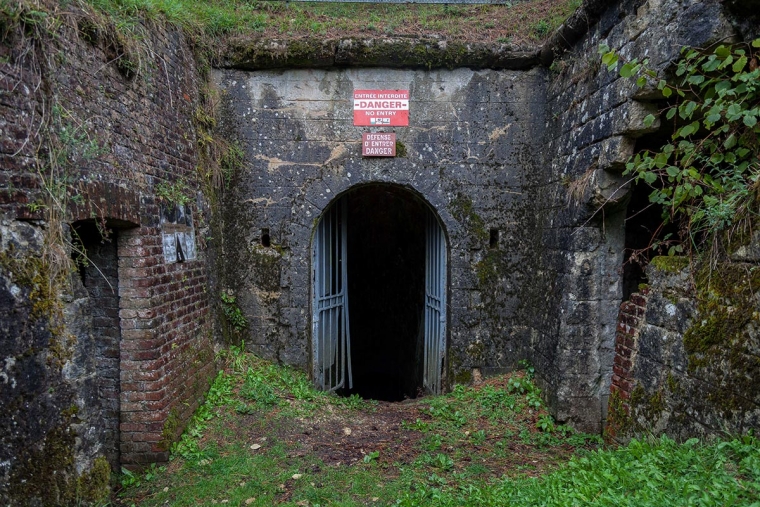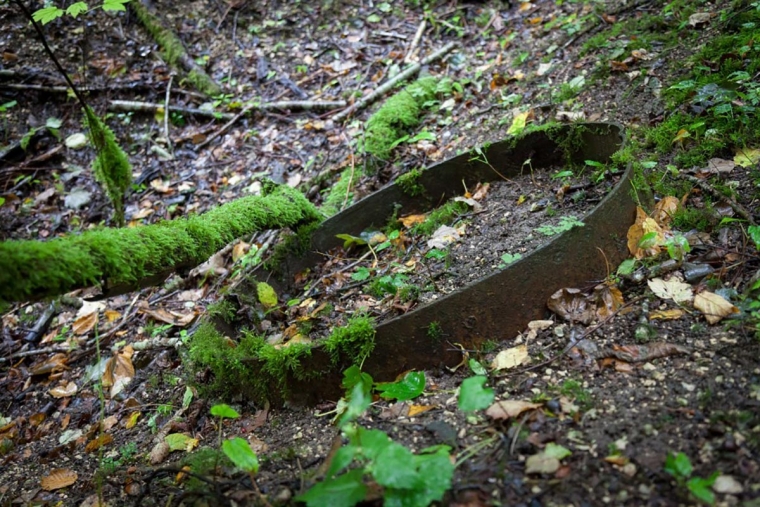 Cold War Wine Country
The next stop for the expedition was south eastern Europe - specifically the 'Iron Curtain' boundary that divided East and West Europe from the end of the Second World War in 1945 until the end of the Cold War in 1991. 
On our travels through the Balkans, we met Bosnian film director Danis Tanovic, who gave us a bottle of wine he'd received as he hoovered up prizes (including an Oscar) for his film, No Man's Land. Like the film, the wine was also called No Man's Land, and he charged us with tracking down the isolated vineyard where the grapes for the wine were grown. 
A quick Internet search and we were on our way, eventually hitting the rocky roads on the Greek-Bulgarian border, where we negotiated tracks designed for donkey, cart and not much else. It was at times like these that we really appreciated the car's Terrain Response system, helping us through mud ruts with ease and allowing us to reach the Damianitza Winery in southern Bulgaria, where our wine was made.
There, we met head-winemaker Ivo, hired to help transform the winery's production after the fall of the Iron Curtain. His incredible vision saw him run the winery like cooperative, sourcing grapes solely from farmers in a formerly militarised 5-kilometre strip of land adjacent to the border. Ivo also repurposed the region's Cold War defensive infrastructure as storage sheds, turning relics of its recent past as a No Man's Land into edifices teeming with life.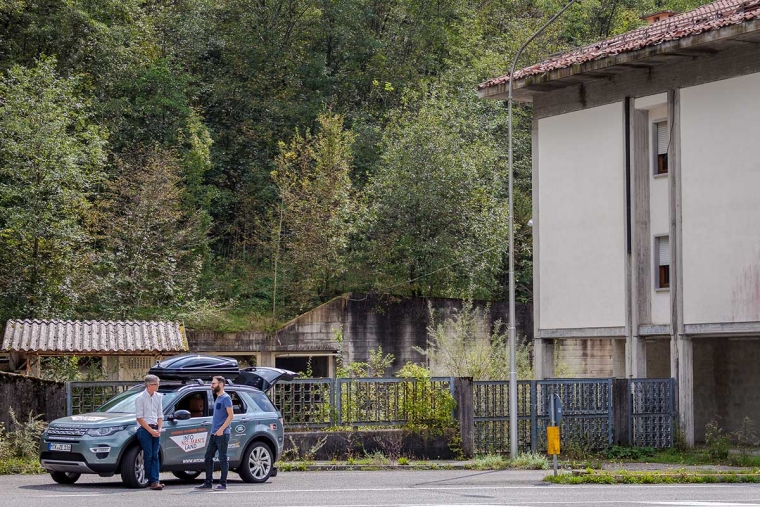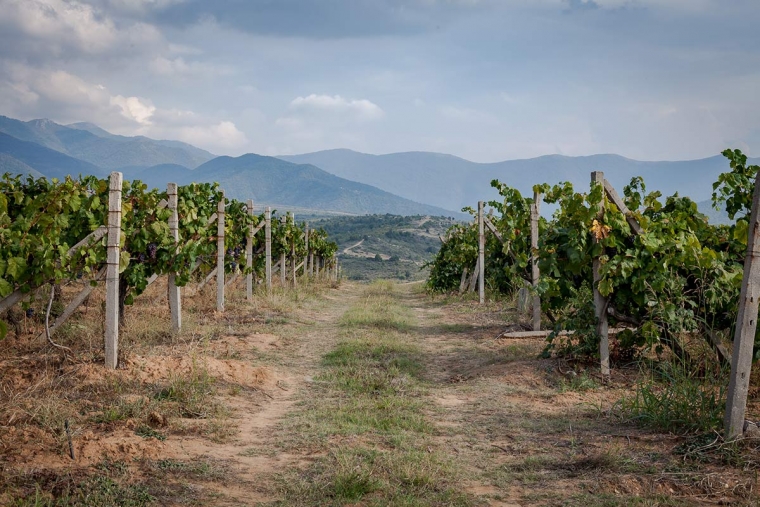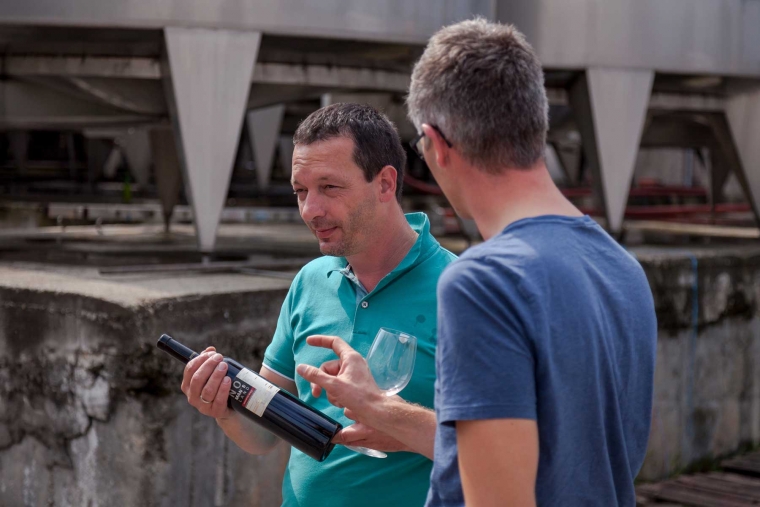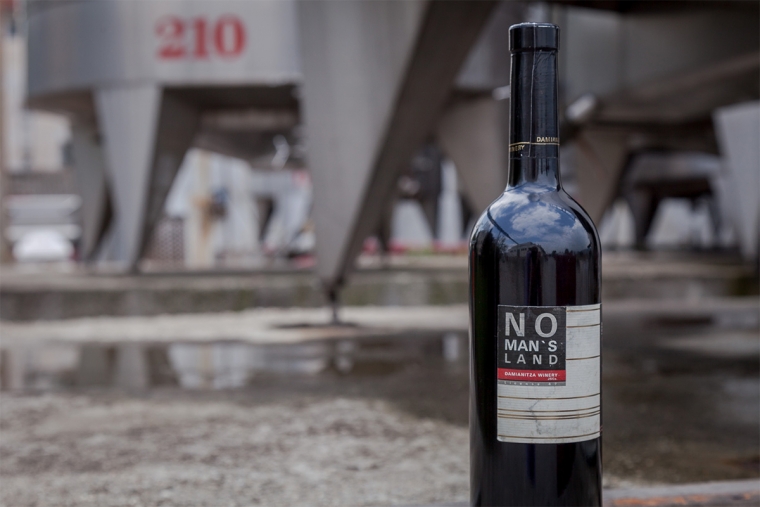 Cairo Comfort
Our expedition culminated in the vast desert territories on the Egypt-Sudan border, where members of the Ababda tribe – for whom Bir Tawil was created by the British government – welcomed us. 
The story of Bir Tawil is an extraordinary one. In 1902, the British government drew the 'administrative boundary' of Egypt and Sudan along a different line from a map drawn in 1899, in order to ensure the Ababda tribespeople weren't cut off from seasonal grazing land. Today, Egypt claims the 1899 border and Sudan the 1902 border, leaving Bir Tawil unclaimed and making it a fitting place to end our expedition to find the world's No Man's Lands. From Cairo, we set off on the long drive south to the Sudan border.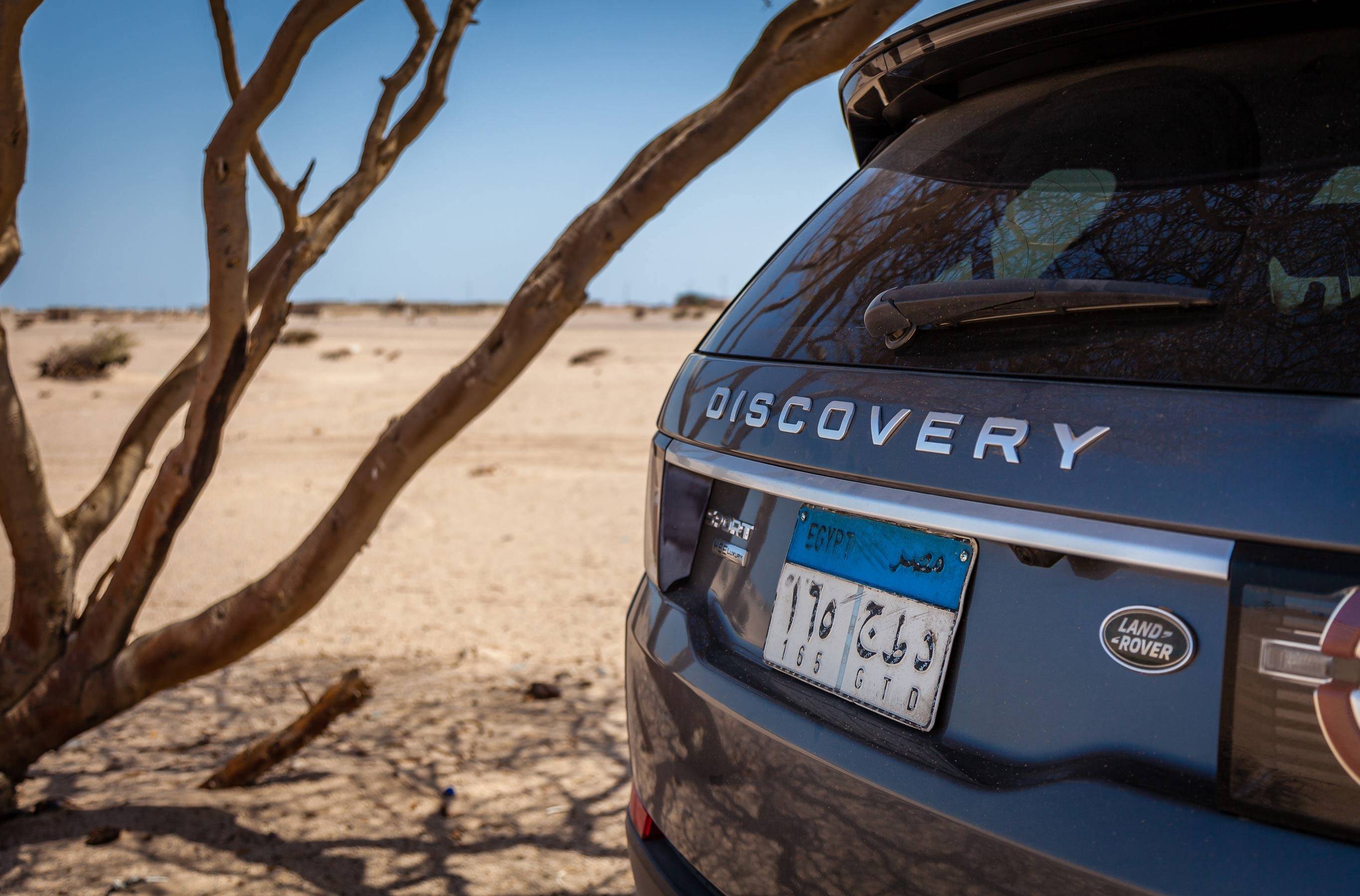 Slicing through miles of desert land, the roads in Egypt are very long and straight, a change from the off-road paths we'd been taking for weeks. Here, we really appreciated the Discovery Sport's ability to deliver both on- and off-road; being able to slip into Cruise Control on those long roads made our journey much easier. At the same time, our confidence in the car's off-road ability meant that – led by a local Ababda tribal guide – we could navigate miles of inhospitable land throughout the eastern deserts of Egypt, setting up camp where possible.
During one particular camp, Alasdair found a novel use for the roof box on top of the Discovery Sport, using it as a makeshift bed and getting a restful night's sleep too!
A Journey of Discovery 
So what of Bir Tawil? 
Unfortunately, we never made it. Getting into Bir Tawil securely requires a complex set of permits and approvals, which we unfortunately found we had been refused on our first day in Egypt.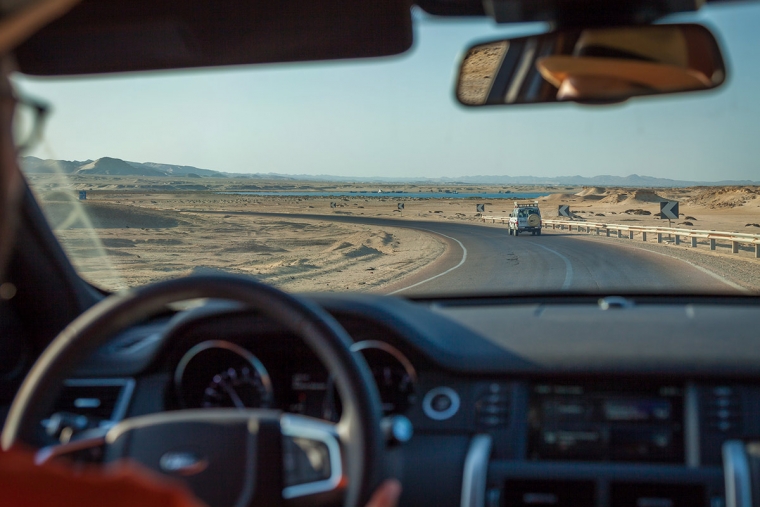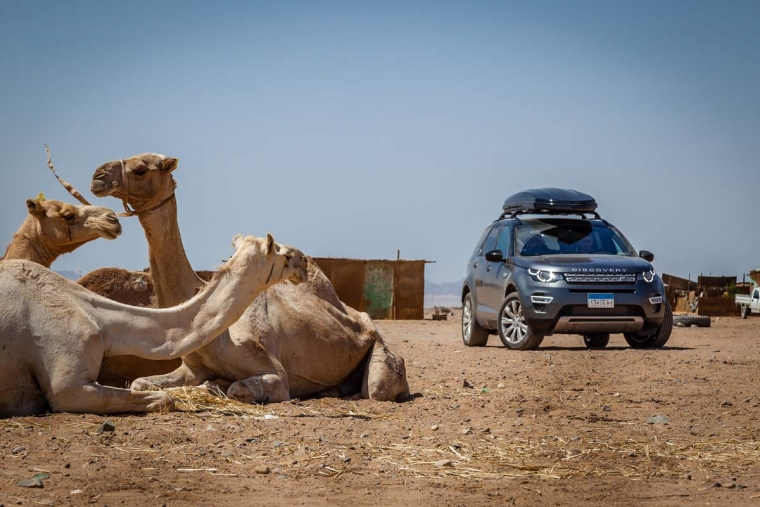 This was a real disappointment. And yet, we certainly don't consider our expedition a failure. Our travels allowed us to experience the culture, learn the customs, meet the people – feel the life – within the 'dead zones' of No Man's Lands. We were able to better understand how these spaces form, and the effect they have on lives and livelihoods of their inhabitants. 
Indeed, over the course of our expedition, we've become even more convinced that No Man's Lands deserve and require further exploration. 
The Journey of Discovery is just beginning.
Words:
Dr Alasdair Pinkerton, Dr Noam Leshem & Elliot Graves
PHOTOGRAPHY:
Elliot Graves, FOXEP Productions