Range Rover Evoque Convertible – A Convertible For All Seasons
In a market landscape that demands constant innovation, Range Rover Evoque Convertible is a first for Land Rover.
In a market landscape that demands constant innovation, Range Rover Evoque Convertible is not only a first for Land Rover – it's also the world's first premium compact SUV convertible. And, as I found out on our test-drive, it's also perhaps the most versatile Land Rover yet…
The Design
Evoque led the way for compact SUVs with award-winning design when it launched in 2011. And, up close in the flesh, Evoque Convertible's alterations detract little from the distinctive silhouette of its hard-top cousin. 
A high driving position makes it a joy to drive as we journey from Christchurch to the New Forest, commanding the road with some impressively responsive handling to boot. And, as the Evoque Convertible glides through the upmarket Sandbanks community, its sleek rising waistline and frameless doors get more attention than the million-pound homes that hug the shoreline.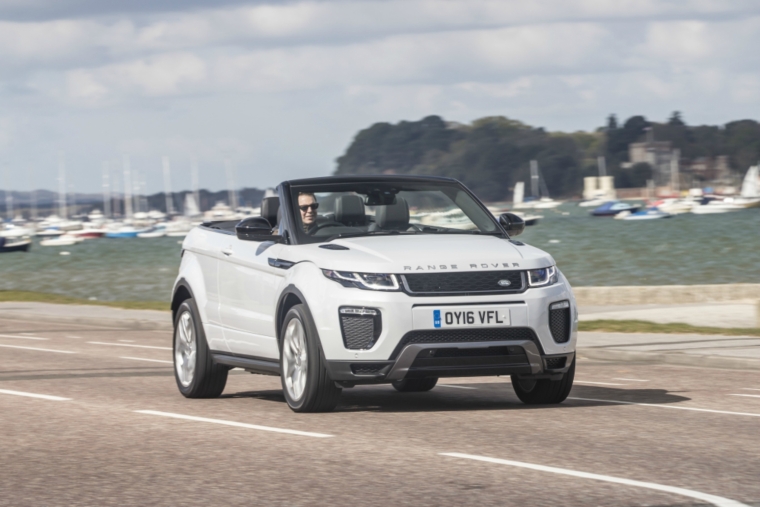 Whilst on the subject of innovative design, let's talk about the roof. Drop the fast-action roof (18 seconds down, 21 seconds up) and you're in convertible country. 
Close the roof at speeds of up to 30mph, as we did whilst preparing to hit the dual carriageway, and it feels solid and secure - with a special acoustic and thermal inner lining that kept unwanted cabin noise at a minimum throughout our journey. We also easily stowed our 2 large travel bags in the spacious boot (251litres to be precise) – making this one convertible you won't want to leave on the driveway for long trips.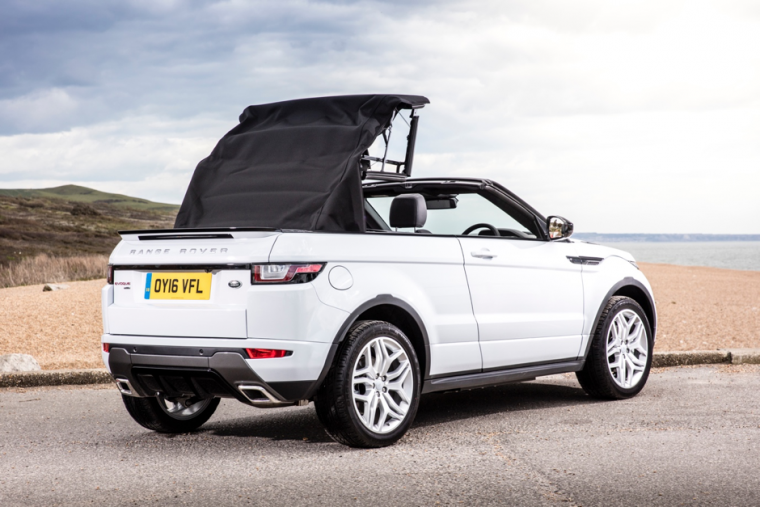 The Interior
Step inside the Evoque Convertible and you'll find yourself in familiar surroundings – think Land Rover luxury with an all-weather twist. 
Personal highlights included climate front seats – seats that came in handy as our long 'summer' drive drew to a close – and Evoque Convertible's luxurious Oxford leather finish that kept our party comfortable. Interior space is comparable to the Evoque and, with the roof up, it was difficult to tell the difference between the two models.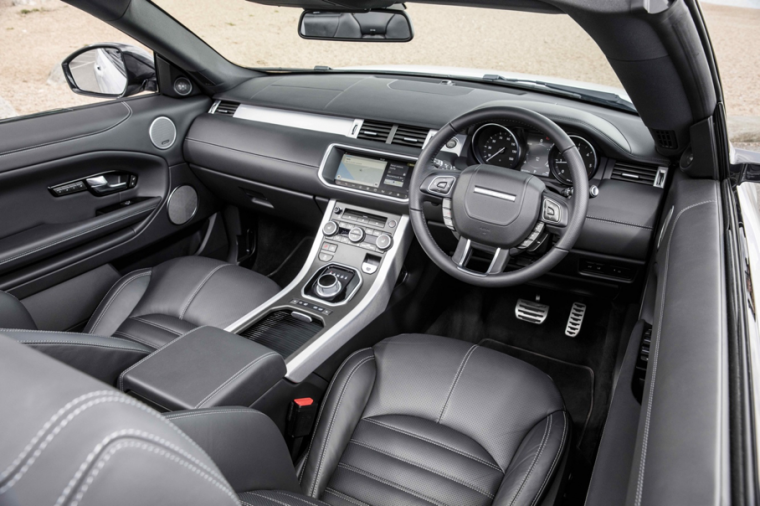 The Performance
En route to the New Forest to test Evoque Convertible's off-road credentials, I got the opportunity to put InControl Touch Pro to the test. Once we'd synced the system with our phones, the intuitive interface made choosing our driving soundtrack simple and we were able to pinch and swipe the console touchscreen just like a smartphone or tablet. This made operating the sat nav simple – even when we (read: I) took a wrong turn down a narrow side street, InControl recalculated and reprogrammed an alternative route for us in no time.
Street View was also a revelation – the 3D mapping made identifying landmarks en route to our final destination, a restaurant on the coast which none of the test-drive party had been to before, straight-forward and simple. It also provided weather reports that helped predict rain, informing our decision to raise the roof whilst driving. Evoque Convertible's on-road performance also impressed our party. Evoque's acceleration and handling made short work of the caravans crowding Dorset's roads and, even with the top down, we could easily make ourselves heard over the refined thrum of the 2.0 Ingenium engine.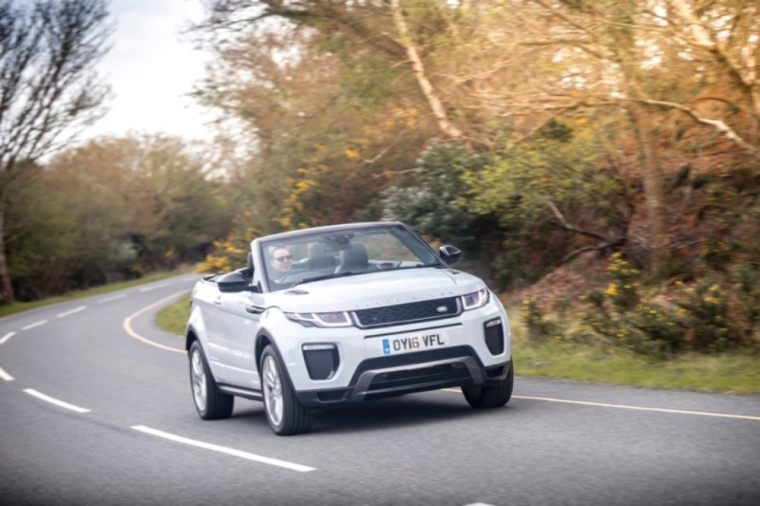 Once we'd arrived at our final destination – an off-road course in the New Forest - Terrain Response made short work of the slippery conditions, allowing our party to take in the surroundings with the roof down. 
Our vehicle also came equipped with All Terrain Progress Control and Wade Control which, although not necessary, gave me confidence behind the wheel in damp conditions.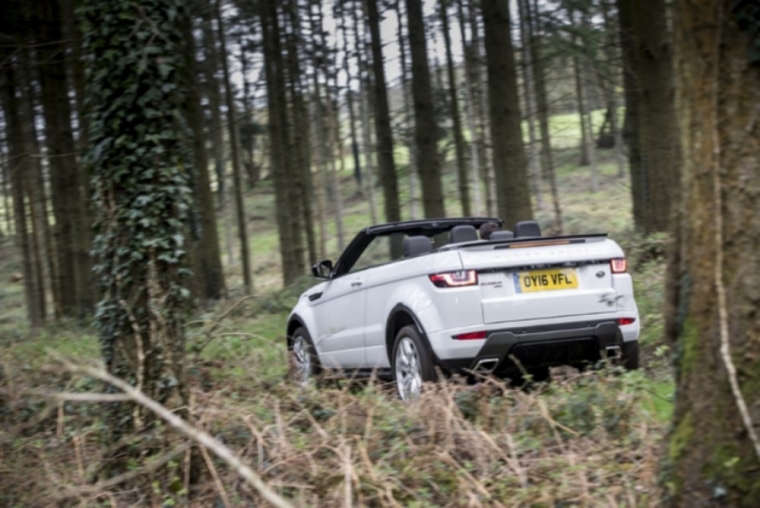 The Verdict
Overall, the Evoque Convertible cuts a well-rounded figure on and off road – combining agile on-road handling and off-road capabilities with some seriously impressive tech. Building on Evoque's undisputed success, it represents a bold departure for Land Rover – though a departure that still retains the original Land Rover DNA.
Darcy Mitchell