8 Reasons To Try the New 2017 Range Rover Evoque
Why should you try the 2017 Range Rover Evoque? We've selected 8 of our favourite reasons, from a new special edition to advanced technology updates.
From our latest infotainment system to a new special edition, we've picked out 8 features of the 2017 model that you may not know about. 
With more than 165 international awards since its launch, there are hundreds of reasons why the Range Rover Evoque could be the car for you. 
1. The New Ember Special Edition 
New for 2017, the Ember Special Edition offers a unique colour combination for the Range Rover Evoque, along with a number of styling enhancements. Based on the HSE Dynamic, this special edition will only be available for the first three months of production of the 2017 Evoque. It will be sure to stand out on any city street.  
The Ember Special Edition adds to the already dynamic appearance and enviable road presence of the Evoque. This contemporary new look is designed to emphasise and highlight the unique lines of the Evoque silhouette through a contrasting red and black colour scheme, inside and out.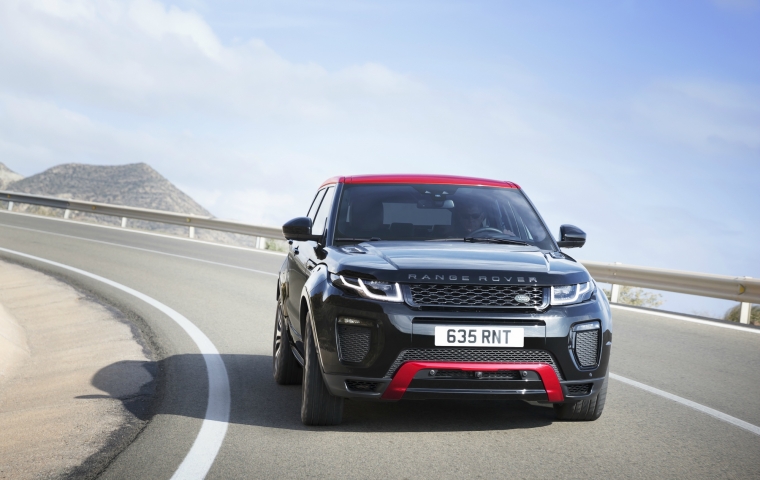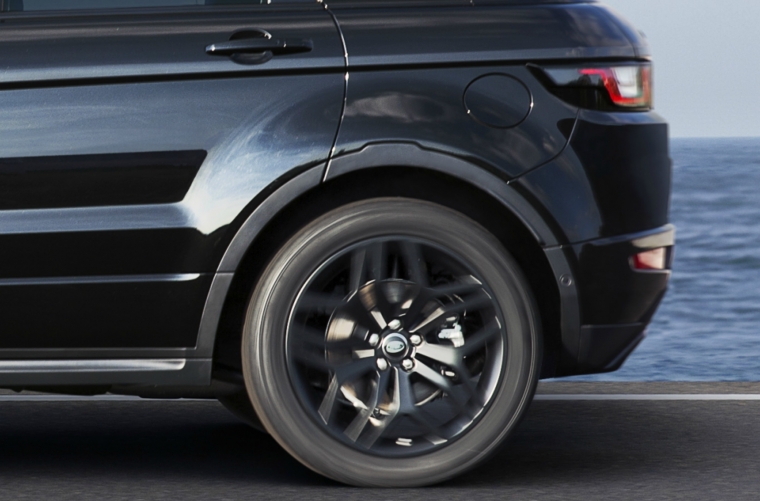 2. Ingenium Engine
Introduced with the 2016 Range Rover Evoque, the Ingenium diesel engine can deliver an improved fuel economy of up to 17% compared with previous models, along with a 29 g/km2 reduction of CO2 emissions.
As the engine is substantially lighter and more refined, you'll benefit from greater bottom-end acceleration, increased torque and a smoother ride – all while enjoying cost-saving fuel economy of up to 67.3mpg. There's no compromise between the Ingenium's performance, its environmental credentials, and of course its off-road capability. 
In order to offer all these advantages, our Ingenium engine uses AdBlue or DEF fluid to reduce emissions and ensure it complies with Euro 6 standards. You'll need to keep your AdBlue topped up over the life of the vehicle. 
3. Exterior Enhancements for 2017
The Range Rover Evoque's design defines contemporary urban life and is evolving with some new styling touches for this year. From its muscular shoulders and tapered roof to the front bumper with enlarged air intakes, the Evoque has an unmistakably bold, assertive road presence which these new features complement.
2017 sees Bonnet Vents introduced as standard for all Coupe models, adding to the already sporty appearance of the Evoque. They also feature on the five-door HSE Dynamic, HSE Dynamic LUX and Autobiography models. 
4. InControl Touch Pro 
Our InControl infotainment system is available across the whole Range Rover Evoque range. For 2017 you can also opt for the upgraded InControl Touch Pro for even more drive-enhancing features. 
InControl Touch Pro is our newest infotainment system, offering an intuitive 10.2 inch HD touch screen interface with intuitive gesture control. You'll be able to keep your eyes on the road with its advanced voice control to reduce distractions as you drive. Enjoy your music with Meridian speakers and a 'More Like This' playlist feature, and store up to 2500 songs. 
You can also choose the InControl Connect Pro, which allows you to take advantage of InControl Apps and InControl Remote Premium, giving you even more features to improve your driving experience. You'll be able to plan your journey more effectively through Door to Door routing, and keep on top of the traffic as you travel with Real-Time Traffic Flow. You'll feel more connected too with Cloud Syncing for your devices and ETA Sharing to keep your loved ones updated.  
5. Improved Safety Features
Lane-Keeping Assist and Autonomous Emergency Braking enhance the Evoque's comprehensive array of safety features. The former uses a stereo digital camera to check road marking, and your Land Rover will gently steer back into lane if necessary. The latter can prevent or greatly reduce the severity of accidents by automatically applying the brakes if a crash is imminent. 
6. Signature LED Headlamps
The 2016 Range Rover Evoque was the first Land Rover to feature full-LED adaptive headlamps to improve your vision when driving at night. LED technology is also more energy-efficient, and reduces the demands placed on the car's electrical systems.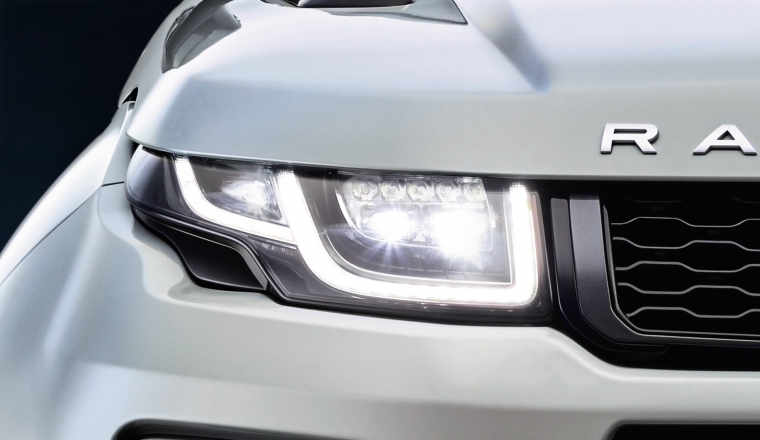 7. Massage Seats 
The 2017 Range Rover Evoque's interior exudes sophistication, with leather seats and heated adjustable front seats in all models. Introduced in 2016, you can also choose to have massage seats in the front, which can be individually adjusted via the touch-screen to provide five different massage settings of varying intensity.
8. Gesture Tailgate
The tailgate can now be opened by gesture control, adding a new level of convenience to owning a Range Rover Evoque. Simply wave your foot under the bumper of the unlocked car to activate the tailgate. The handy feature is also compatible with a tow bar, and greatly improves access to the luggage space, making it easier to manage those heavy bags of shopping.