Burghley Horse Trials 2015
Find out what happened at this year's eagerly awaited Land Rover Burghley Horse Trials, including the winning riders and Land Rover's extensive involvement.
The Land Rover Burghley Horse Trials is one of the most important and anticipated events in the equestrian calendar. 
The world-renowned four-day event saw over 100 elite riders from around the world in 2015 – including former Olympic medalists and world champions – compete for first prize.
Land Rover has been Title Sponsor of the Burghley Horse Trials since 2005 as part of our commitment to supporting equestrian sport. We had plenty planned for this year's event, which took place from 3rd-6th September 2015.
Land Rover Burghley Horse Trials 2015
Land Rover Burghley Horse Trials 2015 Results 
Day One and Two: Dressage
At the end of a thrilling dressage phase, two of the world's best event riders, Michael Jung and William Fox-Pitt, were joint leaders with a score of 34.2.  
On Day Two, six-time Burghley winner Fox-Pitt matched Jung's score from the previous day with Fernhill Pimms. A remarkable achievement for a horse competing at the top level for the first time, the score marked the 11-year old gelding's four-star debut.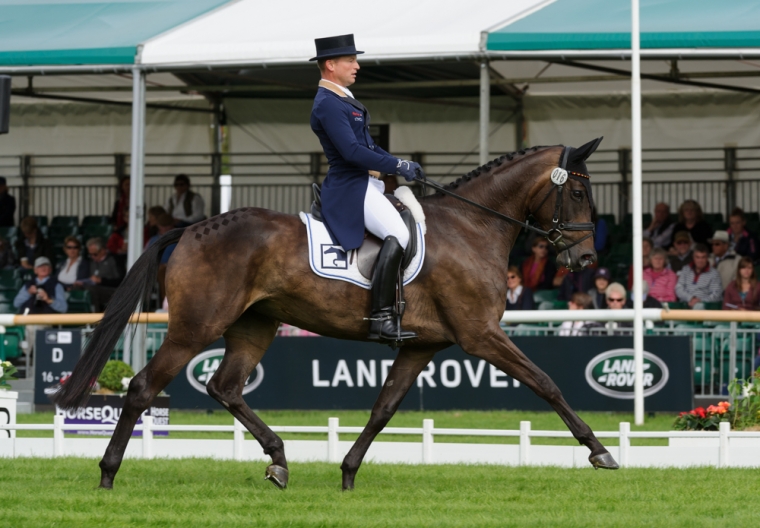 Day Three: Cross Country
Michael Jung's cross country attempt on his first horse FischerRocana FST was short-lived. The mare tripped and fell in the water at the fourth fence, resulting in automatic elimination of the leading horse. However, Olympic Champion Jung made a speedy comeback with his second horse, La Biosthetique Sam FBW, rising from seventh to first place. 
Meanwhile, Fox-Pitt unfortunately took the wrong route. He quickly realised his mistake, retracing his steps, but the time penalties meant he slid to 13th place.  
Day Four: Show Jumping 
In an exhilarating and hard-fought finale, Germany's first-timer Michael Jung and his star horse, La Biosthetique Sam FBW, held their nerve to take the Land Rover Burghley 2015 title. As the last rider, Jung was under immense pressure; the previous rider and his nearest rival, Tim Price (NZL), jumped an immaculate clear. One knocked down pole would have been enough for Jung to forfeit his title, but he successfully completed the course with no errors. 
Tim Price (NZL) finished in second place with Varenna Allen and Ringwood Sky Boy. His wife, Jonelle Price (NZL), slipped from third to fifth place. 
Australia's Christopher Burton delivered two dexterous performances on his rides, TS Jamaimo and Haruzac, to finish third and fourth. With TS Jamaimo, Burton was the only rider to finish on his dressage score. 
The top placed British rider was Tina Cook, who came eighth, riding Star Witness. Cook is a seasoned Burghley competitor but this was her horse's first time. Britain's William Fox-Pitt finished in tenth place.
Tailgate Picnic Competition
The famous Land Rover Tailgate Picnic is one of the off-course highlights of the Burghley weekend. For the fourth year running, attendees showed off their al fresco dining skills by putting on a spectacular spread of food using the tailgate of their Land Rover. Land Rover ambassador and former Olympic silver-medallist Zara Phillips once again judged the entries, along with retired English rugby player Martin Corry. This year's winning picnic was organised by Laura Horrell and Lucy Sharpley.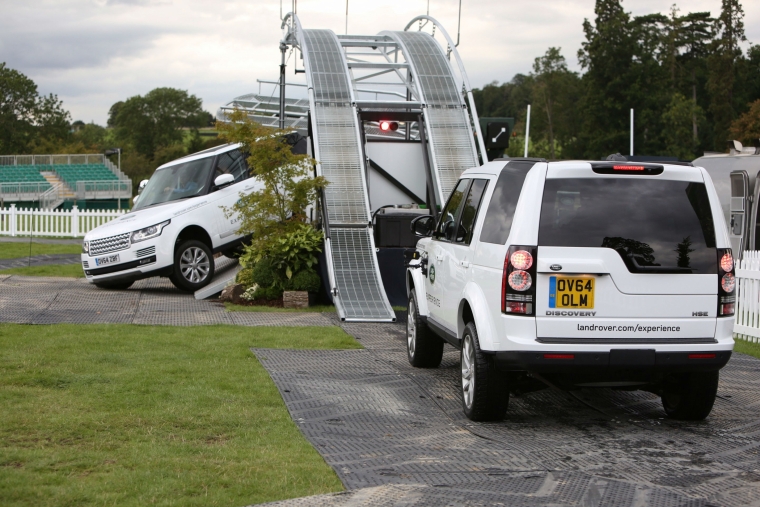 Land Rover Driving Experience & Owners' Hospitality
Burghley visitors who wanted to get a taste of what our vehicles are capable of headed to the Land Rover Driving Experience area next to Lion Bridge. Here, attendees enjoyed free passenger rides in one of our many Land Rover models, tackling a bespoke off-road course featuring a complex set of inclines, descents and water hazards.
Land Rover customers were able to watch all of the action from the adjacent Owners' Hospitality area, where complimentary refreshments were provided.