Harry Meade's Inspiring Comeback
In 2013, a terrible injury left Harry Meade unsure if he'd ever ride again. Two years later, he's qualified for the Rio 2016 Olympics. The new Land Rover Ambassador tells his inspiring story.
Harry Meade's third-place finish at Badminton Horse Trials 2014 caught the equestrian world by surprise. 
Less than nine months before, Meade suffered a rotational fall from his horse, shattering and dislocating both of his elbows – a career-threatening injury that left him dependent on round-the-clock care.
The son of Richard, the British eventing great and triple Olympic champion, Harry Meade was considered one of Britain's most gifted young eventers. The injury left him stricken and shell-shocked, wondering if he'd ever get back in the saddle.
So how did he go from serious reconstructive surgery to a triumphant performance at Badminton and second at the World Championships within a year?
We spoke to the 32-year-old – who was recently announced as a Land Rover Equestrian Ambassador – about his comeback, his partnership with his horses, the importance of determination, and his hopes for the 2016 Olympics.  
Harry Meade in conversation
Land Rover: How did your fall affect your state of mind? Did you fear for your career? 
Meade: When I was told I wouldn't ride again, I accepted it at first. But I felt that if I was going to walk away from a sport that I loved, I wanted to do so in the knowledge that I had done everything I could.  
When I started riding again I was still strapped up in limb braces with very limited movement, but it actually felt much better than I was expecting.When I started training, I was well aware that after a bad fall, your confidence and your mental state can be affected. But because I was very open to that possibility, it never became a reality. As soon as I jumped my first few fences, I was in my element. I just thought, "this is what I do, this is what I love, this is what I'm good at". 
Land Rover: And you performed really well in tough conditions at Badminton on your return. How did you feel going into the three-day event?
Meade: In my mind I wasn't just there to make up the numbers, I had a quiet confidence. The wind was very strong – I had never ridden in conditions quite as hostile. I was pleased about that; it gives you more opportunity to shine. The greater the challenge, the greater the opportunity. 
If I was going to walk away from a sport that I loved, I wanted to do so in the knowledge that I had done everything I could.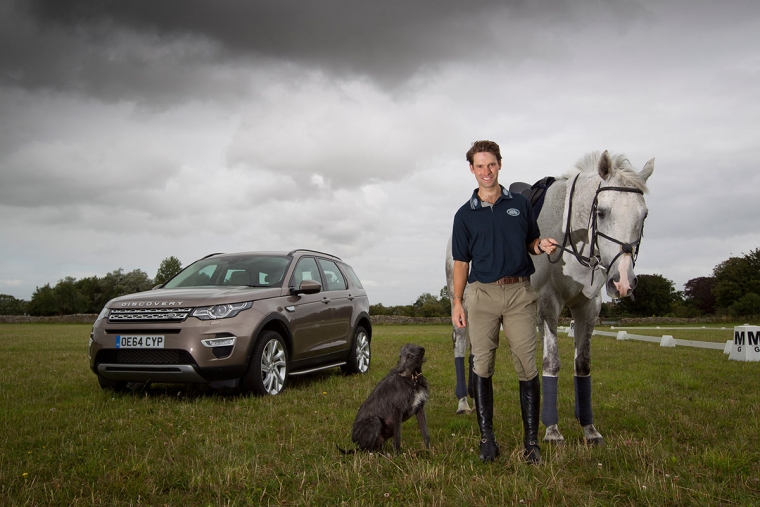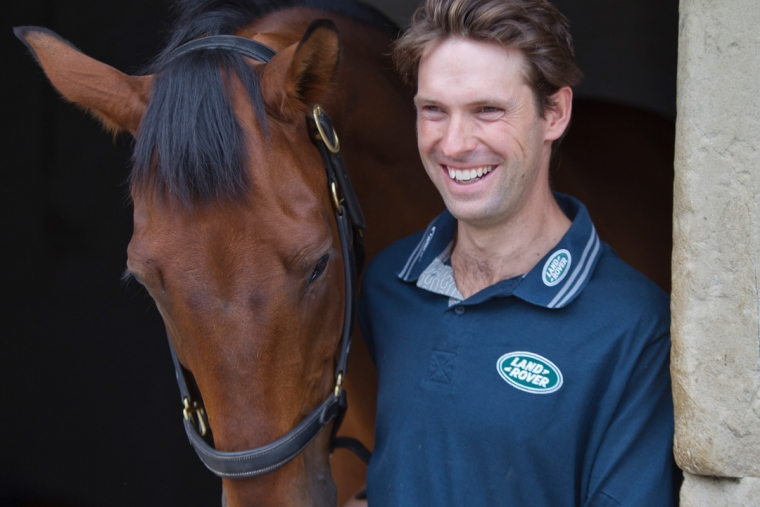 Land Rover: You rode Wild Lone at Badminton, and then again three months later to take the team silver medal at the World Equestrian Games. Tell us a bit about your partnership with the late gelding.
Meade: Wild Lone was a very good horse, one I'd ridden since he was a four-year-old. A good rider instils confidence in their horse, and that happens over years together, not just a single day. When you are competing and training, you spend so much time with horses and you get to know their characters inside out. Riding is about being able to draw on that long-term confidence and partnership when the chips are down. 
A good rider instils confidence in their horse, and that happens over years together, not a single day
You've put in a lifetime of work – from the horse's perspective – so not only do you know them and their personality very well, it's almost like a creation you have helped develop. You know, like a sculpture. For me, it was important to be able to get back to that development following my injury, and not walk away part way through.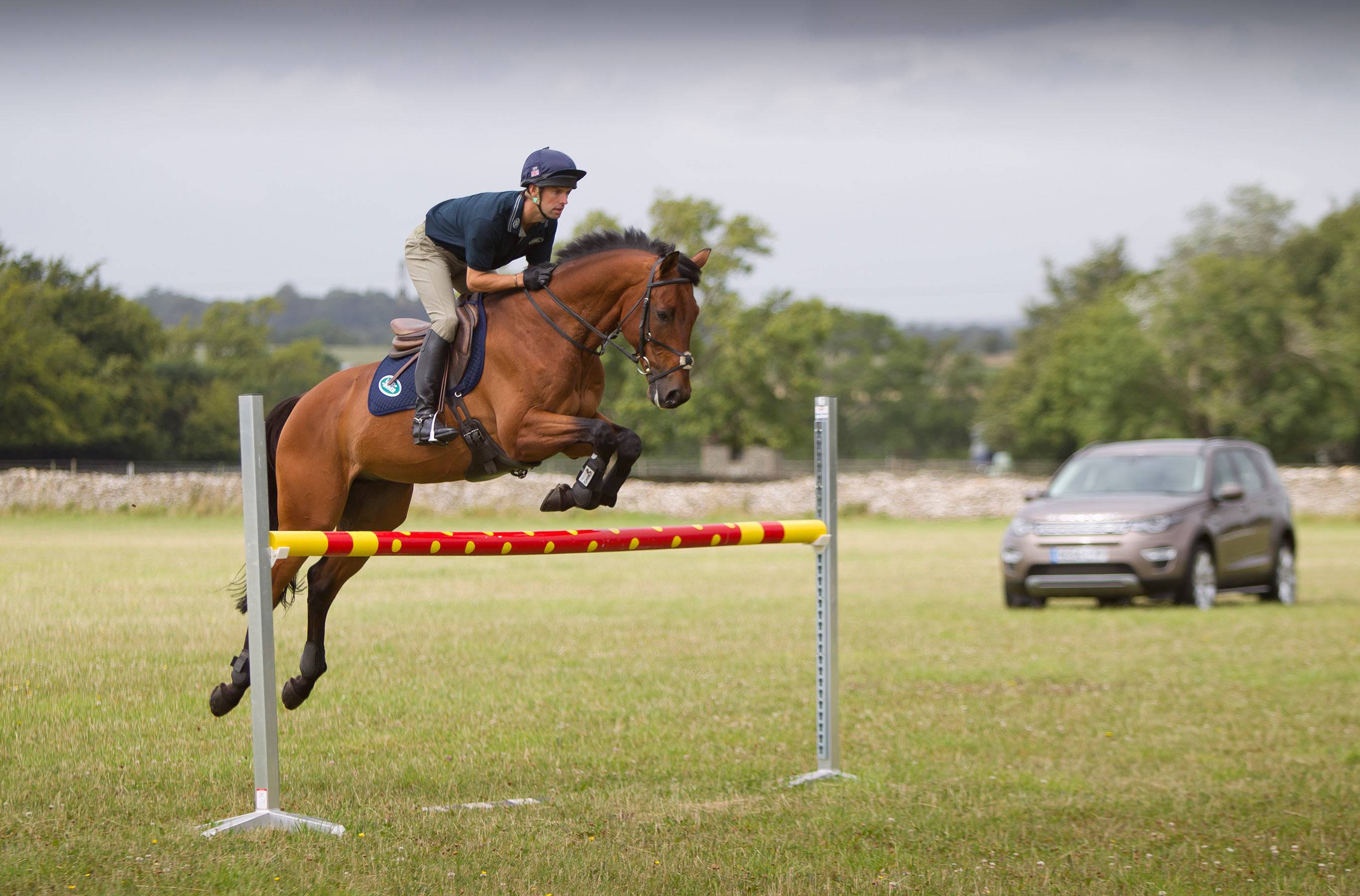 Land Rover: What key attributes do you look for when choosing your horses? 
Meade: Because there are so many dimensions to the event horse, it's difficult to pinpoint a superstar. They have to be obedient, loose and athletic for the dressage. They have to have speed and endurance and courage for cross-country, and then the ability to be careful show jumping, which often is a slight contradiction to the bravery they need for the cross-country.
Eventing is about testing the partnership between horse and rider, and as a combination, I knew Wild Lone and I stood a good chance of facing anything that was thrown at us.
Often you see a glimmer of genius in a horse, and you look forward to the chance - when they become established enough in their training - for that to come out in competition. I think that the really successful horses at top level are the ones that have that core confidence where you can test them to the extreme; a little bit like credit in a bank. If the whole way through their career you're topping up the credit of confidence, then when you need to make a withdrawal when something goes wrong, as long as you've got enough credit that's been built up over a long period of time, they can withstand that and that's when the really good horses shine through.
Land Rover: You were part of the British Team that recently qualified for the 2016 Olympics. How do you feel about Team GBR's chances in Rio?
Meade: At the 2014 World Championships in Normandy, we put the initial challenge of qualifying for Rio behind us. 
We've got a good solid foundation, and as great a strength in depth as any nation, so it's about trying to come up with those four horses and riders who can deliver a medal. Hopefully, next year will be the moment for Team GBR to shine. 
Words:
Olaolu Olorunnimbe