11 Winter Photography Tips from the Experts
Winter presents some truly unmissable photo opportunities. From lighting advice to how best to use your smartphone, four expert Instagram photographers share their tips on taking magnificent #Hibernot shots.
From dazzling sunsets to tempestuous skies, city landmarks shrouded in mist to crisp rural scenes: there's no season more dramatic and beautiful than winter. 
To help you see winter differently this year, we asked four professional photographers – Mike Kus, Sara Tasker, Dan Rubin and Ruairidh McGlynn - for their expert tips on capturing the spectacular winter months.
Read on for 11 tips and the experts' masterclass videos on how to get the best #Hibernot photos out of winter…
1. USE THE WEATHER TO YOUR ADVANTAGE
Rather than fret about the famously unreliable British weather, let it inspire your photography. If it's foggy and overcast, use the haze to create a mysterious setting. Try shooting down a narrow side street or capturing the dew on a spider's web. If it's raining, shoot along the temporary rivers that skim the sides of roads, or through a window of raindrops to convey the atmosphere of a wet, cold day. When the sun comes out, use the early morning or evening light to create moody – even haunting – scenes of city landscapes. And remember to get there early to capture the full spectrum of light, from the deep reds and pinks through to broad daylight. Come rain or shine, the weather can inject atmosphere and emotion into your winter photography. 
Tip from @MikeKus
Mike Kus suggests arriving early to capture the full colour spectrum of a sunset
2. LOOK FOR REFLECTIONS
Rainy days usually conjure up images of flat, dull landscapes. But look beyond the grey to find glistening surfaces, interesting textures and light bouncing off different objects. These reflections make for more interesting compositions, and capture any brightness in the sky. 
Why not even try using the water as the focal point of your image? Water surfaces – from puddles to rivers and lakes – reflect the scenery around you, and vary in colours and rippled textures. Focus on these reflections to capture a perspective that passers-by often overlook.
Tip from Sara Tasker (@me_and_orla) and Dan Rubin
"Rather than fret about the famously unreliable British weather, let it inspire your photography. It can inject atmosphere and emotion."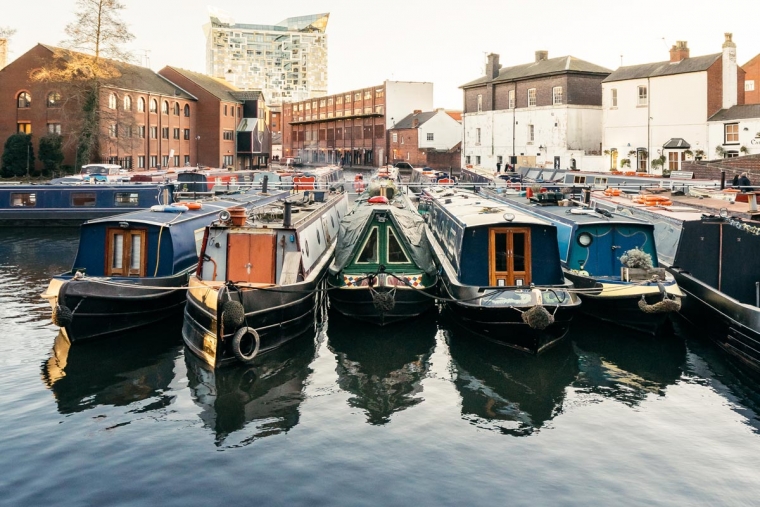 3. USE MONOCHROME PREVIEW ON FLAT, GREY DAYS
Another tip for flat, grey days is getting to grips with the monochrome setting on your camera. Without actually turning the image black and white, shooting in monochrome preview can help you get a better sense of lighting, tonality and texture. The monochrome setting will draw out the most striking aspects of a grey day; it pulls out the high points and details of what seems an otherwise dull and uninspiring landscape. 
Tip from Sara Tasker (@me_and_orla)
Sara Tasker uses monochrome preview to focus on tonality and lighting
4. NO TWO STREETS ARE THE SAME
Landscapes – particularly urban ones – offer more than meets the eye. Pay attention to the variety and diversity around you. For instance, architecture ranges from the old to new, large to small, and embellished to minimalist. City light casts dramatic shadows. Textures can be gritty or smooth, and walls might be sparse or peppered with graffiti and typography. All these elements sit side-by-side to throw up interesting juxtapositions and contrast. No two streets are the same, so make the most what's around you.  
Tip from @MikeKus 
"It's easy to spend the day without seeing the horizon. Tilt your camera angle up to catch the tops of buildings where they graze the sky."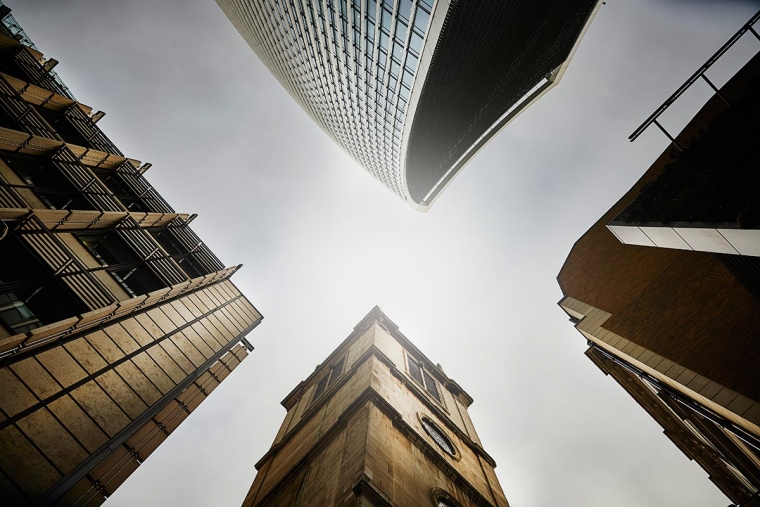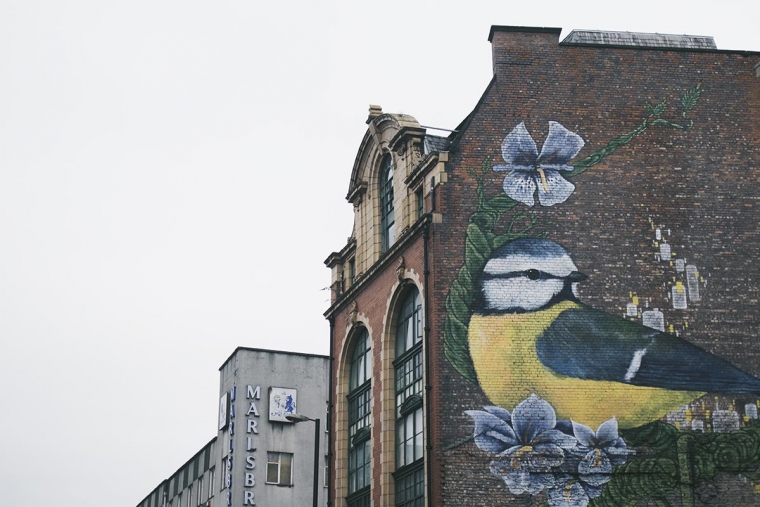 5. LOOK FOR LINES AND SYMMETRY 
Lines and symmetry can help create more compelling images. This can range from the obvious, such as grand architecture and expansive streets, to the more subtle and unexpected. You might find symmetry by looking at the city from a different angle, such as down narrow streets, or from height. Look for angles where the buildings align in an interesting way and create a distinctive silhouette. The key to capturing lines and symmetry is to line up your shot as precisely as possible. 
Tip from Sara Tasker (@me_and_orla)
6. BRACE AND MOUNT
A steady hand will help achieve the perfect shot. Mounting your camera on any available prop – be it a car, bollard, even a dustbin – allows your camera or smartphone to focus. When working with low light levels, mounting your camera and using a delayed or remote shutter release can help reduce lack of clarity. If there is nothing available to place your camera on, bracing yourself against walls and lamp posts works in much the same way. 
Tip from Sara Tasker (@me_and_orla)
Dan Rubin adds variety by shooting from different angles and reflections
7. TRY DIFFERENT POINTS OF VIEW
Shooting from unusual vantage points can create a more interesting view of the world. Try shooting low from the ground to capture the full expanse of buildings, or focusing on close up details such as leaves on the street. Go higher up to gain a birds-eye view that commuters don't always see. Shoot directly down narrow roads to create a strong sense of perspective. Position yourself behind doorways or arches to frame your shot differently. And for a reflected – or even distorted – view of the world, shoot into windows, puddles or other surfaces. 
Tip from @MikeKus 
8. ADD A FOCAL POINT
When you've considered your vantage point, another way of adding a greater sense of perspective is to bring in a figure as a focal point. Your figure could be a person or another recognisable feature, and will immediately introduce a sense of scale. The size of a landscape feature or building can be lost when you frame an image, so a focal point is a sure-fire way to ensure your photo conveys scale and impact. 
Tip by @RuairidhMcGlynn 
Ruairidh McGlynn tests different levels of exposure and scale
9. GET SMARTPHONE SAVVY 
Smartphones are convenient tools we carry with us everyday, and now allow us to capture, process, curate and publish great photos on a single device. You can adjust the focus and exposure of an image by simply tapping anywhere on the screen to set the focal point. The grid overlay tool helps ensure your image is straight as possible, and balances the composition, as you can see how much space is available on either side of your subject. Consider the square, photo and panorama sizes to frame your composition in different ways. Once you've set up the composition, try shooting the images in burst mode. This'll capture a moving subject in multiple frames, so you can select an image where the focus is just right, such as when shooting waves.  
Tip by @RuairidhMcGlynn 
"Smartphones allow us to capture, process, curate and publish great photos on a single device that we carry with us everyday."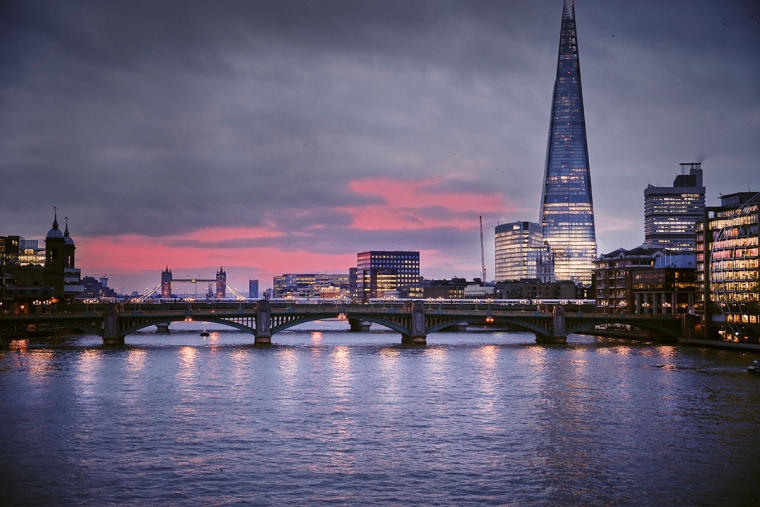 10. MAKE THE MOST OF INSTAGRAM AND APPS 
Instagram and photo editing apps have evolved into powerful tools that photographers rely on all the time. By allowing you to control saturation, contrast and brightness, Instagram filters allow you to turn flat images into atmospheric works of art. 
Once you're feeling well versed with Instagram, try other apps such as VSCO Cam, Snapseed or Darkroom for more advanced options. VSCO Cam has a handy copy and paste function that allows you to apply previous edits to new images. Snapseed allows for area specific control over saturation, contrast and brightness, and has a spot removal tool. Darkroom allows for individual colour correction, curve editing and personal filter creation. 
Tip by @RuairidhMcGlynn and @MikeKus
11. AND DON'T FORGET TO LOOK UP! 
In the throes of your daily routine in the city, it's easy to spend the whole day without even seeing the horizon. Tilt your camera angle up to catch the tops of buildings where they graze the sky. The skyline can make for a dramatic, stunning image. 
Tip from Sara Tasker (@me_and_orla)
Start your own winter adventure with Land Rover: