Snow Day
The forecast was for rain... but we had a #Hibernot surprise in store for North London on January 10th.
Did you know it was snowing in London on Saturday? To celebrate the #Hibernot spirit of embracing the outdoors and savouring the winter weather, we turned the grounds of Alexandra Palace into a snow-filled wonderland for the day.
#Hibernot Snow Day, Alexandra Palace. Saturday, January 10th, 2015.
Local residents were invited to bring their families along for a #Hibernot experience to treasure. Along with real snow, we brought hot chocolate, doughnuts, and marshmallows to toast on an open fire.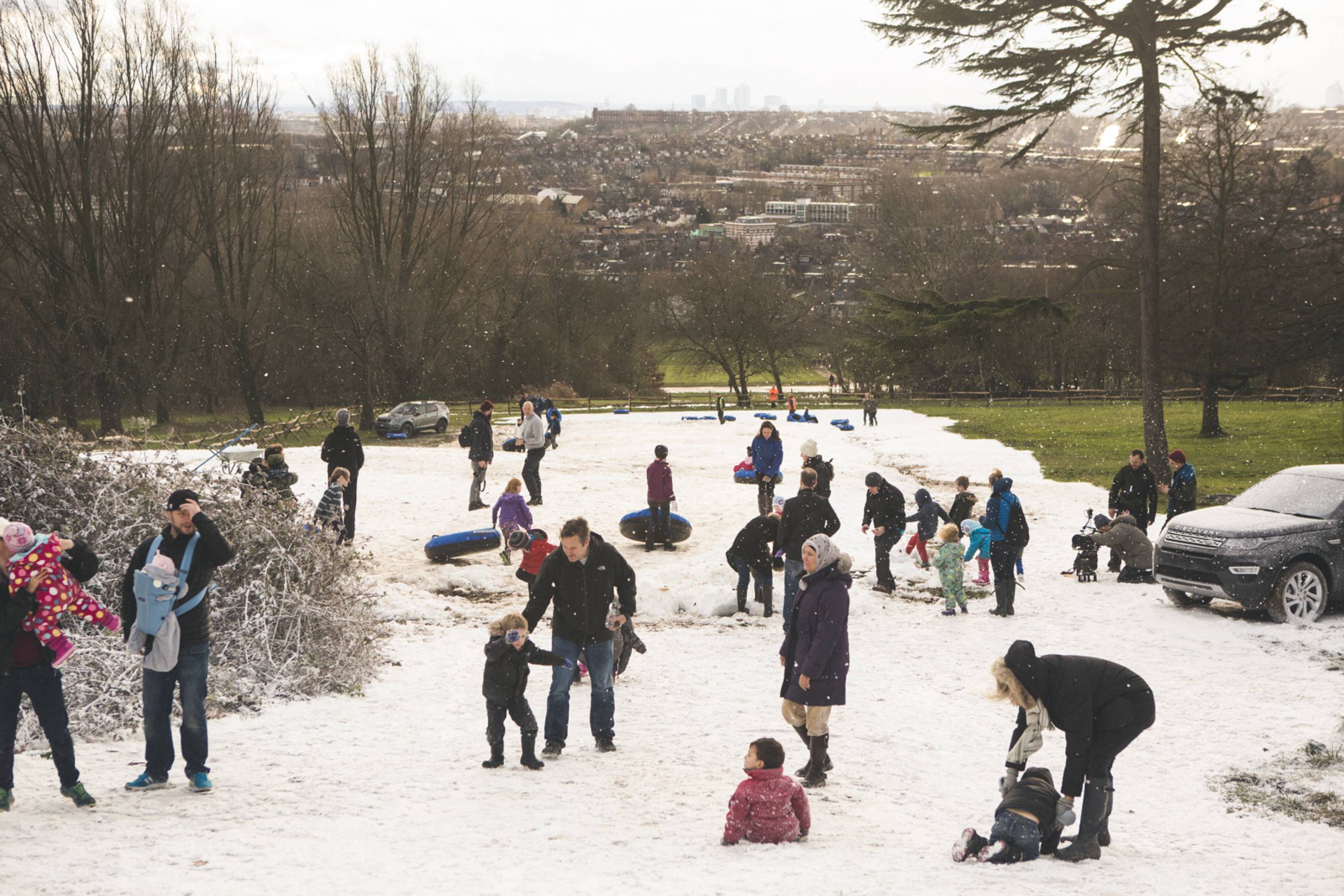 Why Pixie Lott loves winter
Eagle-eyed attendees would have spotted singer Pixie Lott, appropriately wrapped up in a scarf and gloves, enjoying herself among the morning's wintry revellers. It turns out that Lott's something of a #Hibernot enthusiast. She admitted to enjoying long winter walks in the "beautiful" Cotswolds countryside, or a stroll down London's Carnaby Street to see the Christmas lights.
"It's so exciting that we're getting outdoors, having fun and embracing winter"
But it's skiing that really gets Lott excited about winter. "I love going skiing in the winter. It's family tradition to go over new year. It's fun for us to get outside and be active."
And what about her favourite outdoor winter memory? "I remember being in Derry for the Peace One Day concert where I was performing. I was with my friend Baz and we decided to go for a bike ride in the morning. When we left it was so sunny so I had my sunglasses on. Within 5mins, it was pouring it down and absolutely awful. I got back to the hotel completely drenched but I laughed so much!"
Embracing winter with #Hibernot
We wanted to show that there's plenty of fun to be found outdoors during the winter – whatever the weather – and playing in the snow with your family is a great place to start. Building snowmen and making snow angles were a given, while snowball fights were positively encouraged – and plenty of guests cheerfully got into the swing of things. The thrills didn't stop there. Adventurous visitors took to the steep slope for a toboggan ride on one of our specially designed inflatable #Hibernot rings.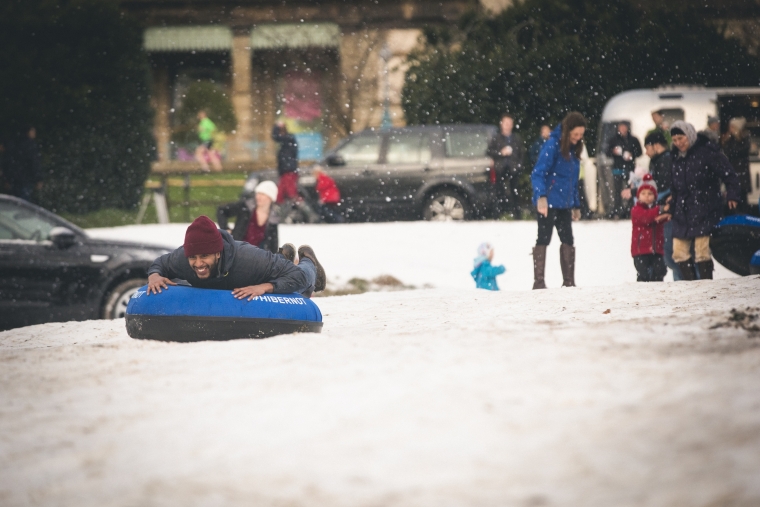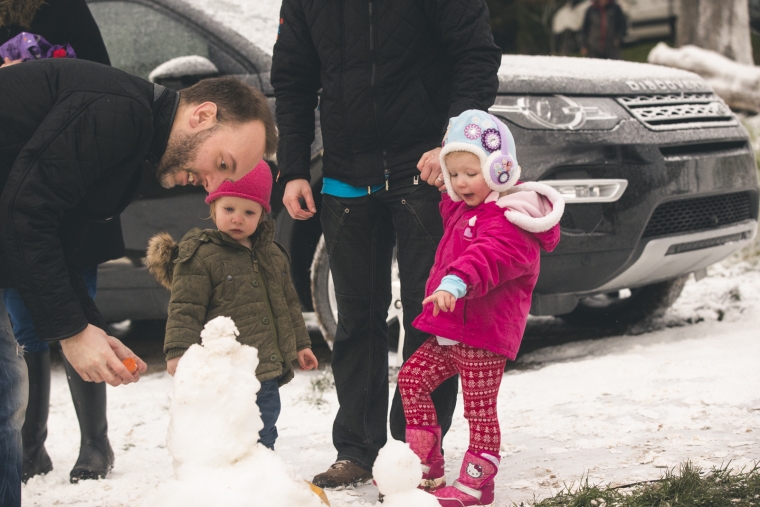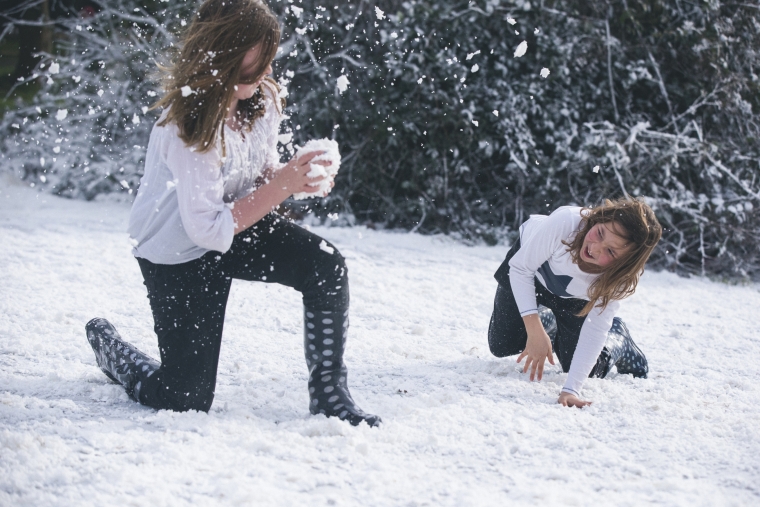 New Discovery Sport in its element
Our Snow Day visitors also had the chance to see our New Discovery Sport up close. Our newest model offers class-leading capability in all conditions. Tested to -36° cold, and fitted with Terrain Response technology, New Discovery Sport is in its element in the snow.
"A really beautifully packaged car, I'd love one!"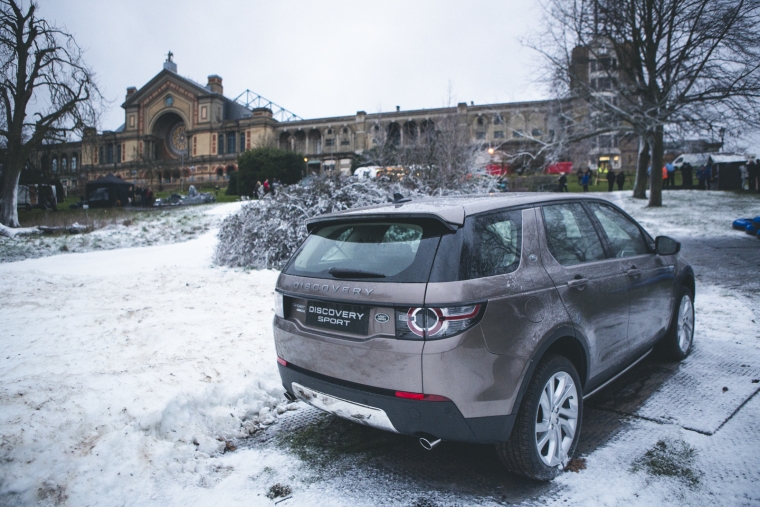 The perfect vehicle to kickstart your family's next #Hibernot adventure. Hibernate? No chance. #Hibernot