#WeDealInReal:Your Stories
Individuals and clubs from across the UK have told us their rugby stories, both heart-warming and entertaining.
Grassroots are the soul of rugby. We have asked players, fans, and volunteers across the country to share their rugby anecdotes, from the heart-warming to the inspirational.
Here are a collection of stories from people at the heart of the game. Shining a light on the less celebrated side of the sport, these are tales from the frontline (or rather, the front row). Inspiring, motivational and full of team spirit, they reveal the real face of British rugby.
Chris Lane, Birmingham
Grassroots rugby for me is summed up in a very simple tale. It's about turning up on a cold and damp Saturday afternoon for a small local club and then finding you do not have a full squad... then speaking to the opposing team to find they have three or four substitutes. Then they offer to lend your team their spare players so both teams have a full squad and it is a better game for all. Obviously, you do not get their best players, but they play just the same and are fully committed. That is playing sport for sport's sake. That is grassroots. That is rugby. That is why we love it!
Andrew Try, Windsor 
This video captures what grassroots rugby is to me. My children began doing Scrumys when they were 18 months old and have never looked back. I loved the values and integrity so much I got involved as an investor and mentor to help it develop. In Windsor the Scumys programme is now something that every two year old wants to do and 80% of schools have adopted. Our difference is that values - Respect, Discipline and Fun - come first and community sits at the heart of why we do what we do. In Windsor we are influencing a generation of children for whom Rugby and its values will sit at the heart of how they learned to play.
Rob Moverley 
#WeDealInReal for me is summed up by Laurie Daniels, our coach at West Monmouth Boys. From inspiring pre-match pep talks to teaching respect and dignity in winning, he installed the values of teamwork, camaraderie, grit and determination which have stayed with me through my rugby career. Now as a coach walking sodden touchlines and wind-swept pitches, I try to instil the same values in the team I manage. Seeing the team develop and come together as friends and team mates is all the motivation you need to be first through the door and the last to leave. I wouldn't have it any other way.
Oliver Wood, Doncaster
I Iive in Scotland but travel 10 hours every week to play for my team in Scunthorpe. It's a tough challenge but I enjoy the game so much I cannot ever give in. I've just finished university and started working in Glasgow - it's a long trip and I get very tired, but that's just one of those things. I love the game so much that it's worth every mile.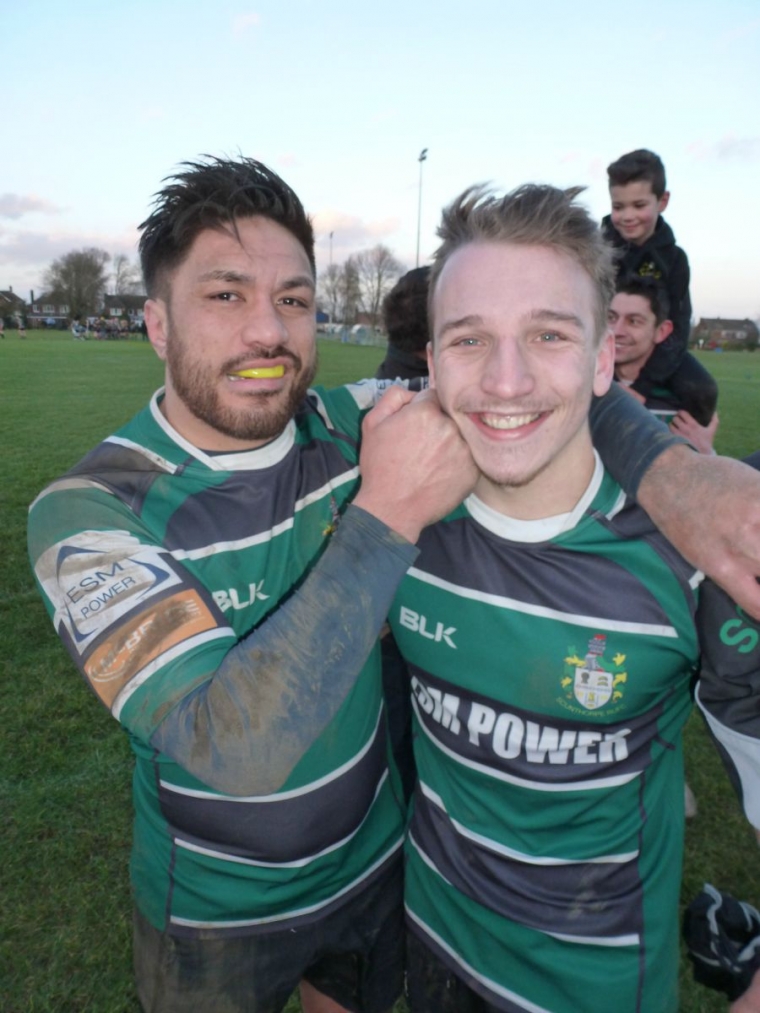 Debbie Davis, Northampton
My memories of grassroots rugby are cooking hot dogs for youngsters and washing kit to save money on laundry bills to put towards youth rugby tours. I'm now coaching other youngsters and dads, taking coaching courses to put back into the game. I thoroughly enjoy it and I'm making friends for life.
Garry Gilmour, Knaresborough
Playing, reffing, coaching, building a new clubhouse, cutting the grass, working the bar, helping the kids, supporting your team. Rugby teaches values that you don't get in any other sport, which is why even in lowly Yorkshire 5 league we still turn up every week as all the people before us have done in the past across the country for grassroots. No reward needed as we're friends and team mates for life. Rugby is a way of life, with values and respect as great role models.
Stephen Bennett, Petersfield
We started up a new under-7s team in Petersfield with the help of the existing RFU, they started at under-6s but there was a lack of parents to assist. So four parents rallied and got trained up via England RFU and we commenced our first season. We quickly went to 25 players and decided to start playing at festivals to encourage and spirit them on through the game. At the end of our first festival season we are proud winners of the Hampshire festival for under-7s and we go from strength to strength this season with our under-8s. It is important to remember and coach the children the core values of the game and also develop them through the game, it is not just about winning.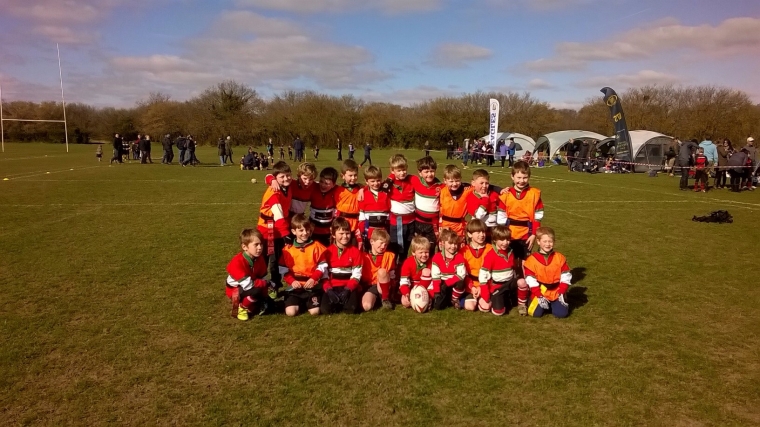 Robin Poynder, London
In our 20th year, Millwall Rugby continues to embrace rugby at grassroots level. Apparently we have or recently have had, players from all RWC 2015 countries (except perhaps Uruguay - we aren't sure on that one). We have members from varied backgrounds, cultures and professions. We have men's rugby, women's rugby and touch rugby - and we embrace this diversity of talent and enthusiasm. However, we are all part of one team - Millwall Rugby. Last year we pioneered a 'Basics' programme to encourage local people to try out rugby, with pleasing success. We provide a fun, sociable environment that encourages the playing of rugby across the local community, from absolute beginner to proficient.
Chris Long, Neath
We are Valley Crusaders U15s, formed when three local teams folded. The team is a great example of how three communities have bonded and come together to support and encourage a group of diverse young men. The team has the backing of local MP Stephen Kinnock, who has brought on board businesses to support our goals of developing the team on and off the field. Attached is an image from our team building day in the Brecon Beacons in January, which we did to encourage team work, build bonds and also have some fun in the great outdoors. The team is going from strength to strength, and win, lose, or draw, the team always has a smile and a laugh at the end of a game.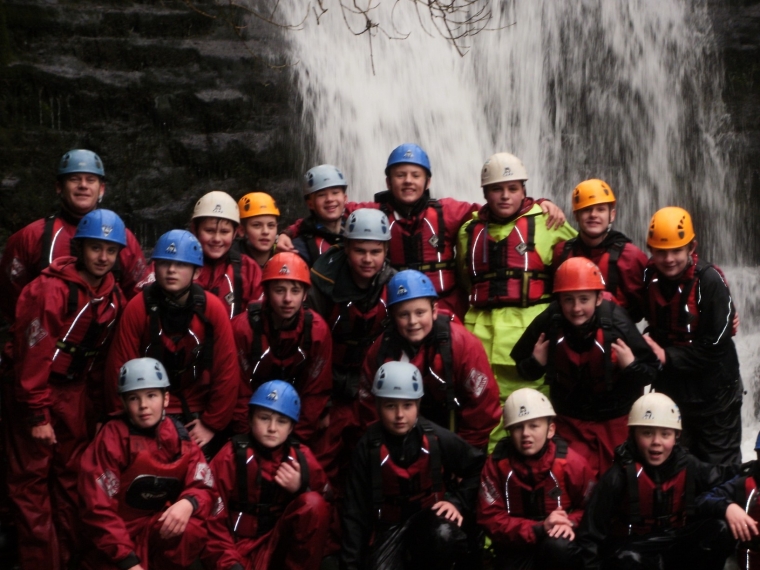 Andrew Cordiner, Hyde Heath
Beaconsfield Rugby Club 1st XV had a fixture with Milton Keynes. The U12s were set to be mascots for the day. Milton Keynes cancelled, and the U12s were very disappointed, having made a huge effort for their mascot day. Rather than let the U12s down, every single one of the 1st team came out of the changing rooms onto the 1st team pitch and challenged the U12s to a game of touch rugby. They played for 30 minutes in total with a huge crowd cheering them. The story with was covered by www.getbucks.co.uk on 24th March 2015, with the headline "Beaconsfield U12s take on 1st Team". Pictures illustrate what a magical experience it was, with 1st team players feigning huge tackle hits to join in the fun!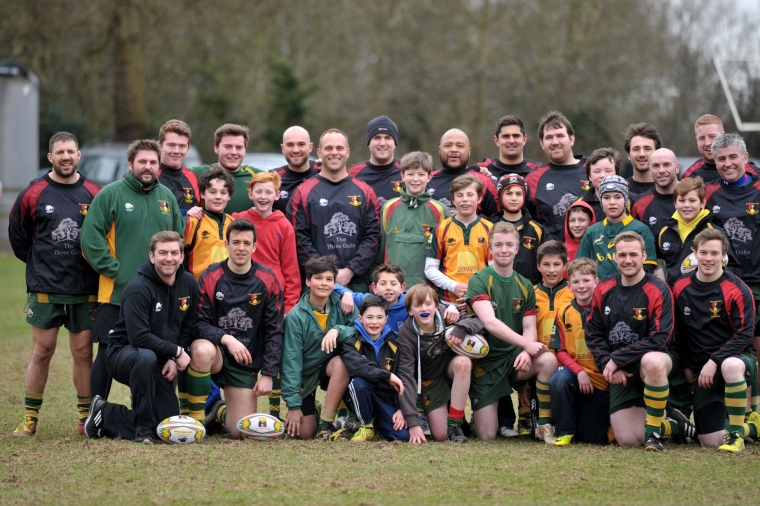 Jason Frew, Ashford
I was playing in the Herts County Cup for Camelot Colts v Old Fullerians. In the first half I was picked up and planted in what today would be recognised as a spear tackle. My shoulder was pretty sore, but I played on as we had no subs. I found in the early part of the second half, after about 3 or 4 scrums, that I couldn't play a full part in a proper shove (playing as 6), so I moved out to the wing. I made couple of hefty tackles, including a try saver, with my dodgy shoulder, in the team's brave but ultimately unsuccessful defeat. I couldn't drive home, so one of my mates drove my car for me, then dropped me off at A&E, where we found I played for about an hour with a broken collarbone. Still one of my favourite games.
Helen Cade, Barry
I took my 7 yr old to join Canton RFC juniors a year ago when a few dedicated club members set up sessions for 4 - 8 year olds, giving up their own time to coach the youngsters on a Sunday morning. A year on we are going strong; myself and a few other parents have completed the tag rugby coaching course and now help at training sessions. The kids are thriving and looking forward to their first tag competitions this Autumn. The skill levels of the girls and boys are already developing, and I am sure they will all turn into great players for the Canton senior teams, keeping the club going for years to come. Tag games teach ball control, footwork and teamwork, and are fun, great skills for kids to learn!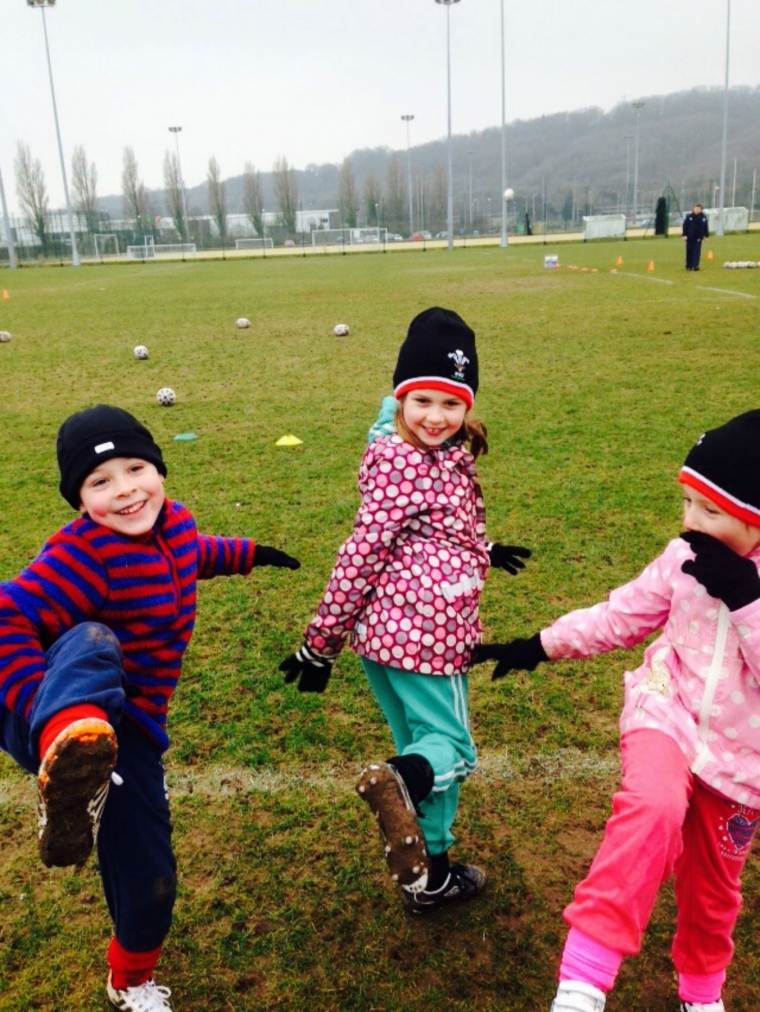 Lee Foster, Chandlers Ford
We at Trojans Rugby Club, the oldest club in Hampshire, had a request from one of our members to help a local school in Kenya, where she was working in the Army. Our ladies team immediately responded by arranging to send a set of shirts over to Kenya. This photograph is of the Loise Girls School rugby team in their "Trojans" shirts. They are as proud to wear them as we are, and they recently achieved sixth place in a National tournament in Kenya, so are succeeding in Rugby as much as they are enjoying it. This is truly grassroots Rugby helping grassroots Rugby in a worldwide way.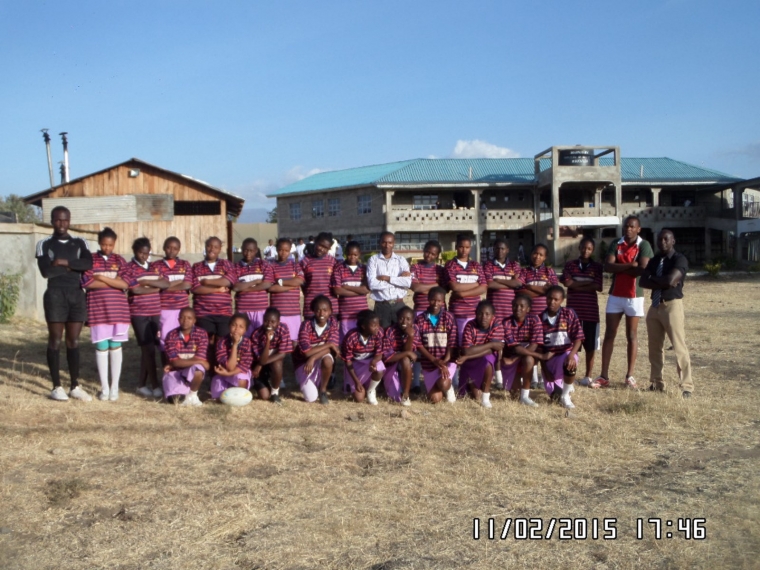 Hannah van Rooyen, Holmfirth
Since the age of five, my Sunday mornings were spent watching my brother's rugby team having the time of their lives together. Through rain and wind we watched from the sidelines, weathering defeats and injuries along with the team, and basking in their victories. Somehow ten or so years passed, and somewhere along the way, Sunday mornings changed to Saturday afternoons, matches relocated from the muddy back fields onto the prestigious first team pitch, and we loyally followed. This year, at 24 and 22, my brother and I found ourselves living in Australia; I was there for a year, he's still there. I visited him and his girlfriend on the Gold Coast for 6 weeks. Guess how I spent my Saturdays?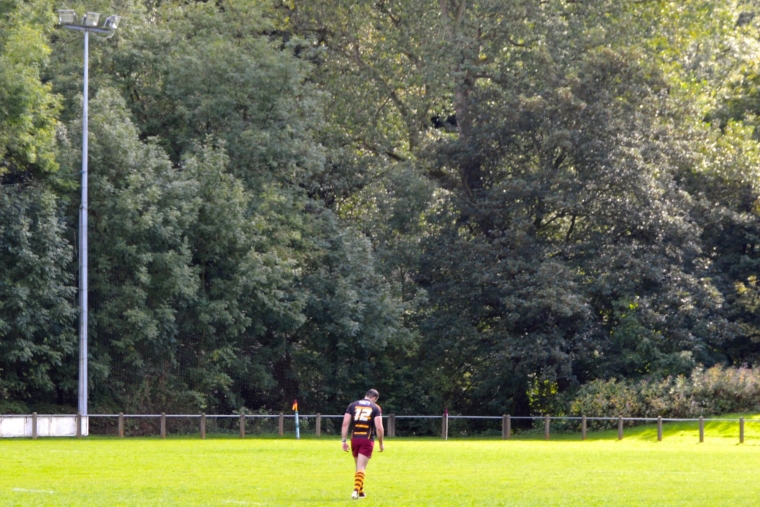 Ian Radmore, Plymouth
It started for me as a young seven year old boy, handed a funny shape ball and told, "you're going to play rugby" by my house master. From there my love for the game has grown and grown, following me into manhood. When playing for my local team and becoming the 2nd team captain. When joining the local referee society, taking up the challenge of upholding the law and cooling the flames of passion when tempers become heated. When putting back into the game at grassroots, coaching youngsters all ages, watching the smiles on their faces when they score a try, and taking up the role of coaching coordinator. When taking the lead as a team manager and dealing with day to day running, coaching and organisation. I eat, sleep and love rugby