Lewis Moody's England memories & top rugby tips
At the 2015 Premiership Final, the former England captain discussed overcoming big-match nerves, his 'Mad Dog' nickname, and why grassroots rugby is where greats begin.
One of England's rugby union greats, Lewis Moody MBE was capped 71 times for his country over 10 years. He won the World Cup in 2003, captained England from 2010-11, and also had a successful domestic career with Leicester Tigers and Bath. 
The tenacious flanker's play was driven by a never-say-die attitude, which he believes gave him the edge over opponents from his teenage years right through to the elite international stage. These days, he enjoys helping out at his local rugby club, and has also spearheaded the Land Rover Mascot Programme to recruit mascots for the forthcoming Rugby World Cup 2015.
Ahead of the 2015 Premiership Final in May – where Saracens eventually beat Bath 28-16 – the 37 year-old Land Rover ambassador spoke about his cherished playing memories from a glittering career, and passed on some advice for the rugby stars of tomorrow.
Lewis Moody on making his dream of playing at Twickenham happen…
I first came to Twickenham at 14 with my Dad as a birthday present. I sat in the stands and watched England beat Wales, and Will Carling – who was my hero back in the day – had a great game and scored a try. My Dad asked me if I enjoyed the day and if I wanted to come back. And I said, 'yes, I absolutely want to come back – but next time I want to be playing'. At 14, rugby was what I loved – it was the one thing I threw myself into completely. Rugby was so important to me that I went away over the next 5 years and focussed on playing all sports to help improve my rugby – whether it was football, cricket, or athletics to be fitter and quicker. Ultimately, 5 years later I was true to my word. The next time I came back to Twickenham I was playing for England U21s.
I never wanted to regret not having given a bit more. I wanted to play for England - that was my goal and my dream. And I went and did it.
On how his focus and willpower made him a top player…
There were always players who came through the age groups with me that were far more talented and skilful. One of the things that drove me to achieve was not to have any regrets. I got to play for 16 years, and I was really lucky to play in some great sides. I never wanted to regret not having given a bit more – worked a bit harder, focussed on my nutrition, or given more of myself for the team. There were players in my age group that were better than me, but for whatever reason, be it University, girlfriends, whatever it was – they got distracted. It was about focus. I wanted to play for England – that was my goal and my dream. And I went out and did it.
On how his style of play earned him his 'Mad Dog' nickname…
I had a very unique style of play – my style was to throw myself into the game completely for the benefit of the team. I thought if I could put myself in harm's way for the benefit of my team, I would do that. And I got the nickname Mad Dog. I thought it was a term of endearment given to me out of respect for the healthy disregard I had for my own wellbeing when I played the game. That was until, one day, Ben Kay – a World Cup-winning colleague of mine – sat down with me and said, 'Lewis, watching you play rugby is like watching a puppy chase a stick down the M25'. So maybe it was more of a term of insanity than endearment!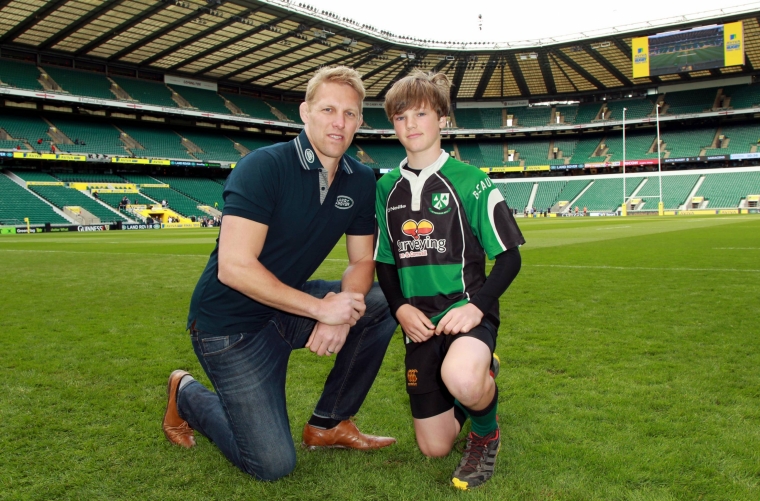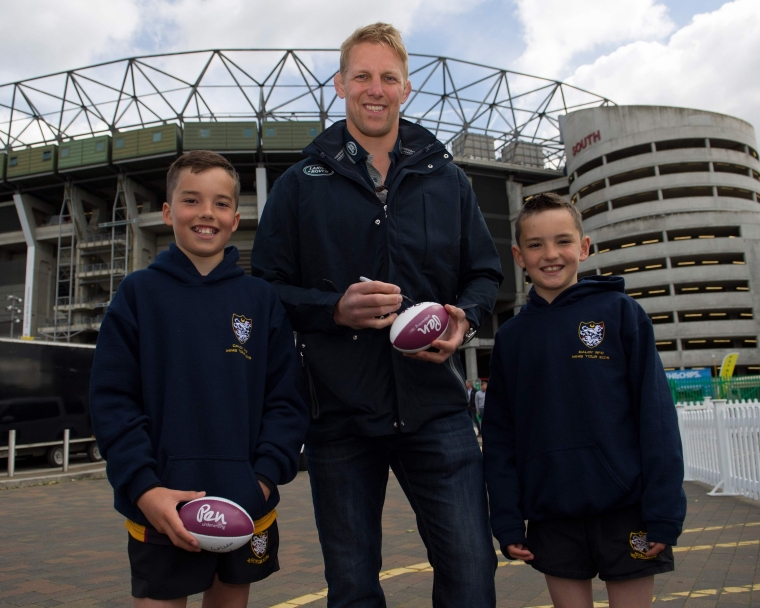 On walking out for the first time for England at Twickenham…
I was absolutely nervous. I was thinking, 'I don't want to make any mistakes. I want to be brilliant and show everyone how good I am. People say 'what do you remember?' When when you come out onto the pitch, you're suddenly enveloped by sound, noise, and colour. I just remember this blanket that engulfed us, and it was suddenly all encompassing. It was amazing.
Lewis Moody's advice for young players to get over the nerves of big games…
If you're going to play at Twickenham, you have to embrace it. Enjoy the pressure that you build up, sitting in the changing rooms waiting to come out onto the pitch. It's part of the excitement – of you wanting to be the best that you can be. When you get out there and you look around the stadium it feels very daunting. It's huge. But what we used to be told as England players is if you go sit in the stands, then you realise the pitch is just a normal pitch, like any other you would play on on a Sunday. So it was always the way I approached any game I played in – World Cup Finals, Premiership Finals. It was always 'it's another pitch, it's another day, it's another game'. That way, it relieves a bit of the pressure.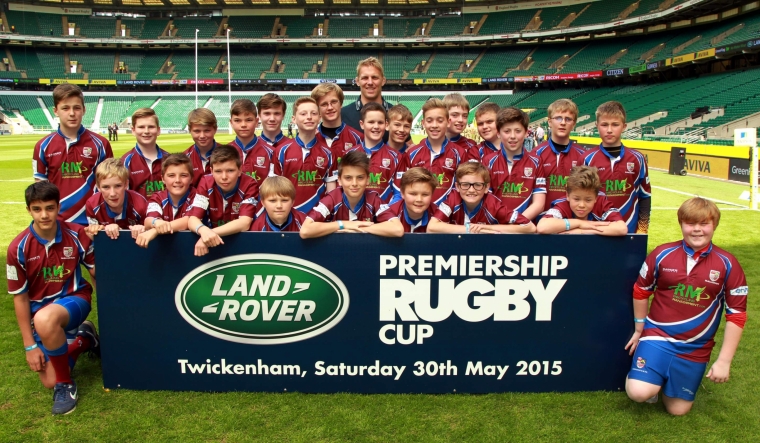 Lewis Moody's favourite moment as a player…
My most special individual rugby moment was definitely in 2002. I'd always wanted to play against New Zealand – they were the pinnacle, the measure by which every team gauges their own performances. In 2002, over in the bottom right-hand corner at Twickenham, I got to score against New Zealand, against the great Jonah Lomu, Dougie Howlett, all those boys. That was a really special moment for me. We then went on to beat New Zealand for the first time in I think 11 or 12 years, under Martin Johnson's great leadership. 
On the importance of grassroots rugby…
Since [England's World Cup win in] 2003 the game's really evolved and more people have got into it. For me it still comes back to the key – 'why did you get into the game?' You got into it because you played it at a young age with your mates. You got to run out on to the pitch, throw a ball around with your mates, and enjoy that experience – so grassroots is just crucial.
Grassroots rugby is the breeding ground for the next generation of England players. So all the guys that are going to be out here running today for Saracens and Bath in the final would have come through the grassroots system and had their own youth team mini rugby club. Those places are so key. 
Lewis Moody on coaching young and amateur players…
For me, to be able to give back to the game through helping coach and doing a bit of work at my local rugby club… I love it. The boys have got a huge amount of enthusiasm. Maybe the skillset isn't quite where they want to be… but they love the game, and that's what's important to me, just the sheer love and enthusiasm for the game.