The Greatest Stage: Rugby World Cup 2015 Round-Up
We take a unique look at the semi-final stage of Rugby World Cup 2015 and celebrate the values displayed by all four teams
The Rugby World Cup 2015 semi-finals saw the world's top four teams battle it out for the right to reach the Final. 
The two fiercely contested matches were ablaze with passion and flair, but all sides showed great sportsmanship and grace, whether in victory or defeat. 
Top 5 #WeDealInReal Moments
Performances of the Week
The first semi-final saw South Africa push New Zealand all the way, and they held a lead at half-time after a disciplined defensive display. Having fallen behind, they showed great character to rally back to within two points, but were ultimately outdone by a superb New Zealand display. It was heart-warming to see players from both sides embracing in the pouring Twickenham rain at the end of a full-bloodied match. Richie McCaw saluted South Africa's valiant commitment when he said:
We were up against old foes giving everything they'd got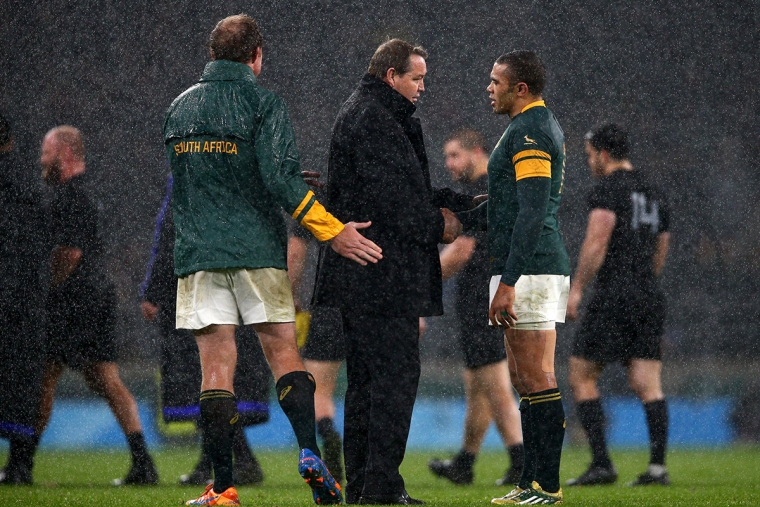 Australia yet again showed the kind of defensive resilience and work ethic to inspire rugby teams at all levels. They put in an astounding 157 tackles and won 10 turnovers against a relentlessly positive, free running Argentina. Their opponents, though defeated, can rightly hold their heads high after lighting up the Tournament with a brand of rugby full of energy, zest, and fun. Argentinian fans also emerged with a lot of credit, always smiling, always singing, as if they know their day will come soon enough.
Everyone will agree that we should be very proud of this team. They gave it their all, they left empty. The message should be that you have to give it your all in everything you do