Ingenium Engine: Our Guide
Find out everything you need to know about our most efficient engine ever – what it is, what it does, and how it'll save you money.
What is the Ingenium engine?
Put simply: Ingenium engines are the future for Land Rover.
Designed from scratch at our £500m Engine Manufacturing Centre in the West Midlands, the Jaguar Land Rover Ingenium Powertrain – to give it its full title – is a state-of-the-art car engine. It has been engineered to maximise performance, refinement and environmental sustainability while reducing running costs for owners.
The 2.0-litre, four-cylinder turbodiesel engine has been introduced to the Discovery Sport and Range Rover Evoque models. Over the coming years, variants of the Ingenium engine will be featured more and more in updated versions of current models and newly unveiled ones.
"Customers are demanding cleaner-running vehicles that enhance the performance attributes expected of a rugged all-terrain vehicle. Our Ingenium engines deliver this to a new level."
Ingenium: The Key Information
Land Rover's most fuel-efficient engine ever. Achieving up to 67.3mpg* (combined cycle).
Better for the environment. Reduces the emission of harmful gases such as CO₂ and nitrogen oxide.
Ingenium will save you money. Improved efficiency & emissions means less money on fuel and a lower tax band. Plus, service intervals have been extended.
Enhanced performance. Higher torque means increased acceleration.
Smoother and quieter to drive. Due to a lighter engine and technical modifications.
Retains all-terrain capability. No compromise on off-roading or towing.
Ingenium engines have been subject to two-million miles of real-world testing and 72,000 hours of dyno testing – that's eight years of worst-case scenario operating conditions.
Why has Land Rover developed Ingenium?
Since the first Land Rovers rolled off the production line in 1948, a commitment to cutting-edge technology has been a key feature of the brand. The Ingenium engine is the latest innovative step forward in improving our vehicles, and will meet new EU6b emissions regulations which come into force from 1st September 2015.
But that's not all: the Ingenium is 'future-proofed'. Some of the world's finest automotive engineers have worked to develop the engine from a blank page. This has meant no engineering compromises, and an engine designed with one eye on tomorrow. So not only is the engine state-of-the-art and EU-compliant in 2015, but it can be adapted to integrate future technology enhancements and respond to regulation changes.
Ingenium also shows Land Rover's commitment to British manufacturing. By bringing engine production in-house, we've been able to create 6,900 jobs in the UK at the Jaguar Land Rover Engine Manufacturing Centre and in the supply chain.
"Being configurable and flexible are the two key strands of Ingenium – it will be able to accept new advances in fuel, emissions and performance technologies when they are ready."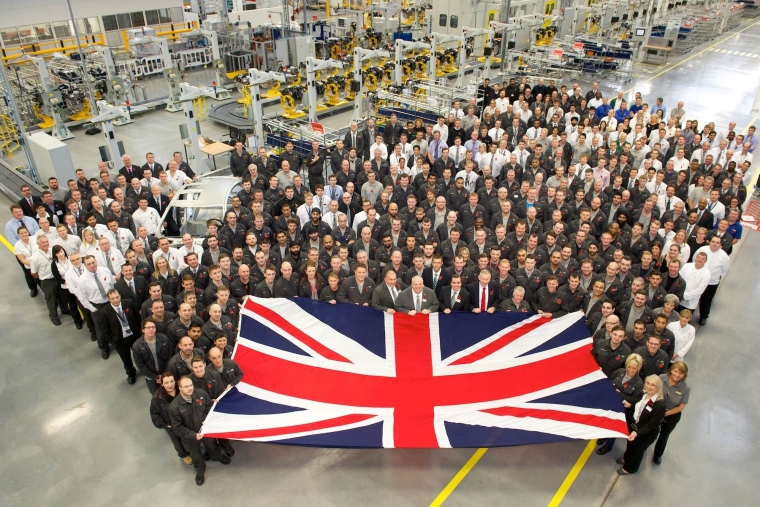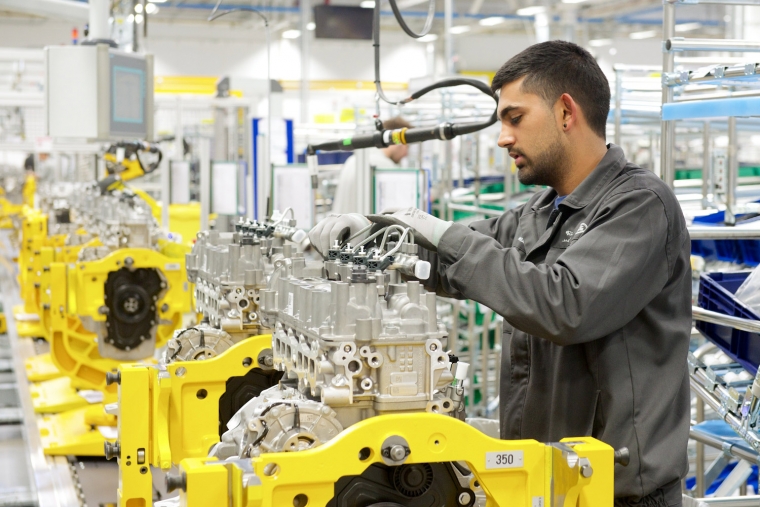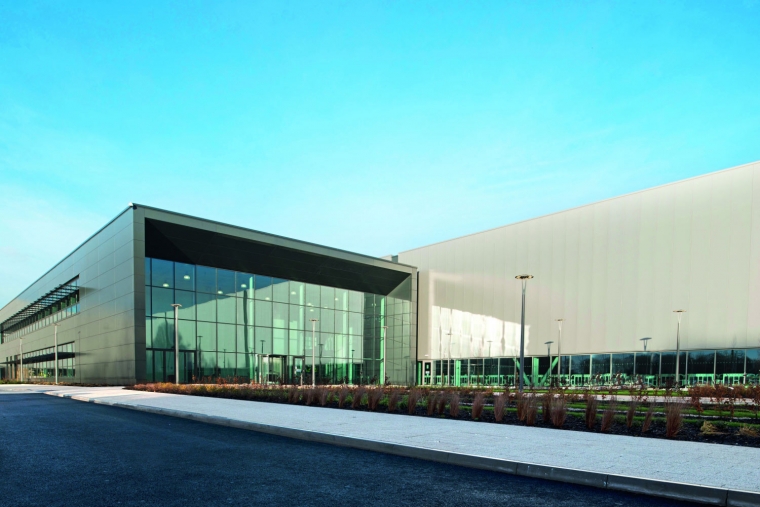 How will Ingenium affect my drive?
BETTER PERFORMANCE
You might think that the trade off for a cleaner engine with better fuel economy would be a reduction in performance. But not with Ingenium. In fact, torque for the 180HP Ingenium engine is actually increased, from 420Nm to 430Nm, versus the outgoing 190HP engine on the Discovery Sport. What does this mean? Greater bottom end acceleration. This has been achieved through the combination of a lighter engine, and a 17% decrease in internal engine friction, which boosts responsiveness and therefore access to engine power. In a nutshell, everyday driving will feel quicker.
SMOOTH AND QUIET
Your drive in a Land Rover with an Ingenium engine should be noticeably quiet and smooth. The all-aluminium Ingenium engines are between 20 and 30kg lighter than previous diesel engines, depending on the model. Coupled with the friction reduction and a series of intricate design modifications to ensure lower levels of vibration and greater access to engine power, the result is exceptional drive refinement. In layman's terms, the engine is more intelligent. It's smarter at deploying the right amounts of power at the right times, with less wastage and greater control.
NO OFF-ROAD COMPROMISE
Land Rovers have always been renowned for superb all-terrain capability. Ingenium will extend this legacy. The engine has gone through two million miles of testing – including extreme off-roading scenarios – so it's safe to say Ingenium is ready for adventure. Adjustments to Ingenium's aluminium engine block and oil sump design have made to ensure that they are optimised for use in models – including the Evoque and Discovery Sport – with transverse application, which powers the front or all four wheels. Elsewhere, the increased torque means there's no change to towing capacity.
And the environment?
In short, Ingenium will offer outstanding environmental sustainability – thanks to vastly improved fuel efficiency and a raft of new technologies.
Fuel economy of up to 67.3mpg (combined cycle) is expected to be achieved for the Range Rover Evoque with a manual transmission 150HP two-wheel drive engine. That's a 17% – or 10mpg – increase on previous-generation turbodiesel Evoques. Meanwhile, CO₂ emissions of just 109g/km represent a 29g/km reduction.
Results are similar for the Discovery Sport, which runs up to 57.7mpg, with CO₂ emissions as low as 129g/km. Design tweaks, such as a rounder and lower frame compared to previous Land Rovers, have also made the Discovery Sport more aerodynamic and therefore fuel efficient.
Key to the emissions reduction is a new urea-based diesel exhaust fluid, which helps to neutralise harmful gases – particularly CO₂ and nitrogen oxide, reducing the latter by half compared to the existing EU5 regulation standard. The lighter aluminium engine and advanced friction-reducing technologies are among the other contributors to better economy and lower emissions.
Ingenium Engine: How Selective Catalytic Reduction Helps To Lower Emissions
Will it save me money?
Yes, running a Land Rover with an Ingenium engine will save you money compared with previous engines.
The increased fuel efficiency of the engine in all models will make an immediate difference to your wallet. Let's say you're a driver who does an average of 300 miles a week, paying a diesel price of £1.15 a litre. For you, a 10mpg improvement in fuel economy from 40mpg to 50mpg equates to a saving of £408 per year.
Reduced CO₂ emissions mean than cars equipped with an Ingenium engine will qualify for a lower car tax band. A two-wheel drive Evoque with a 150HP Ingenium engine and emissions of 109 g/km will qualify for band B – the second lowest. This means taxing it will cost nothing for the first year, and £20 per year thereafter. More powerful 180HP engines with four wheel drive will cost a little more – £0 for first year and £110 per year thereafter for the Evoque and £120 for first year and then £130 per year for the Discovery Sport. But this still amounts to a saving of £170 over two years for the Evoque and £100 for the Discovery Sport, compared to the outgoing diesel engines.
What about those of you who really eat up the miles? Perhaps you have a hundred-mile round trip to work each day, or maybe you spend your summers exploring every corner of Britain with your family. Whatever the reason, we think you're going to enjoy this next one. The service interval for four-wheel drive TD4 diesel variants will be extended from 16,000 to 21,000 miles - that's an increase of 30% - or two years (increased from one year), whichever comes sooner. The eD4 and Si4 variants will maintain existing service intervals. The extension has been achieved via several innovations that combine to not only reduce oil consumption but also clean up the combustion process, meaning your oil stays cleaner for longer.
When can I get one?
The Ingenium engine is available in our latest Range Rover Evoque and New Discovery Sport models. 
Ingenium-equipped models will be available for test drive at retailers later this summer.
* Official fuel consumption for the Range Rover Evoque Range in mpg (l/100km): Urban 27.4-57.7 (10.3-4.9); Extra Urban 44.1-76.4 (6.4-3.7); Combined 36.2-67.3 (7.8-4.2). CO2 Emissions 181-109 g/km. Official EU Test Figures. For comparison purposes only. Real world figures may differ.